Vogue Beds Cloud Coil Gravity Gel Medium Firm Feel Gel Orthopedic Mattress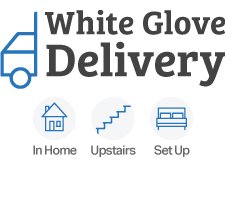 Your new mattress will be delivered to your room of choice by our white glove specialist delivery team.
As part of this service your bed will be assembled, headboard fitted (if ordered) and all packaging taken away.
The Cloud Gravity Gel mattress is made in Great Britain by Vogue Beds.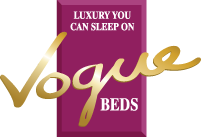 This mattress is hand made in the UK by an NBF approved manufacturer.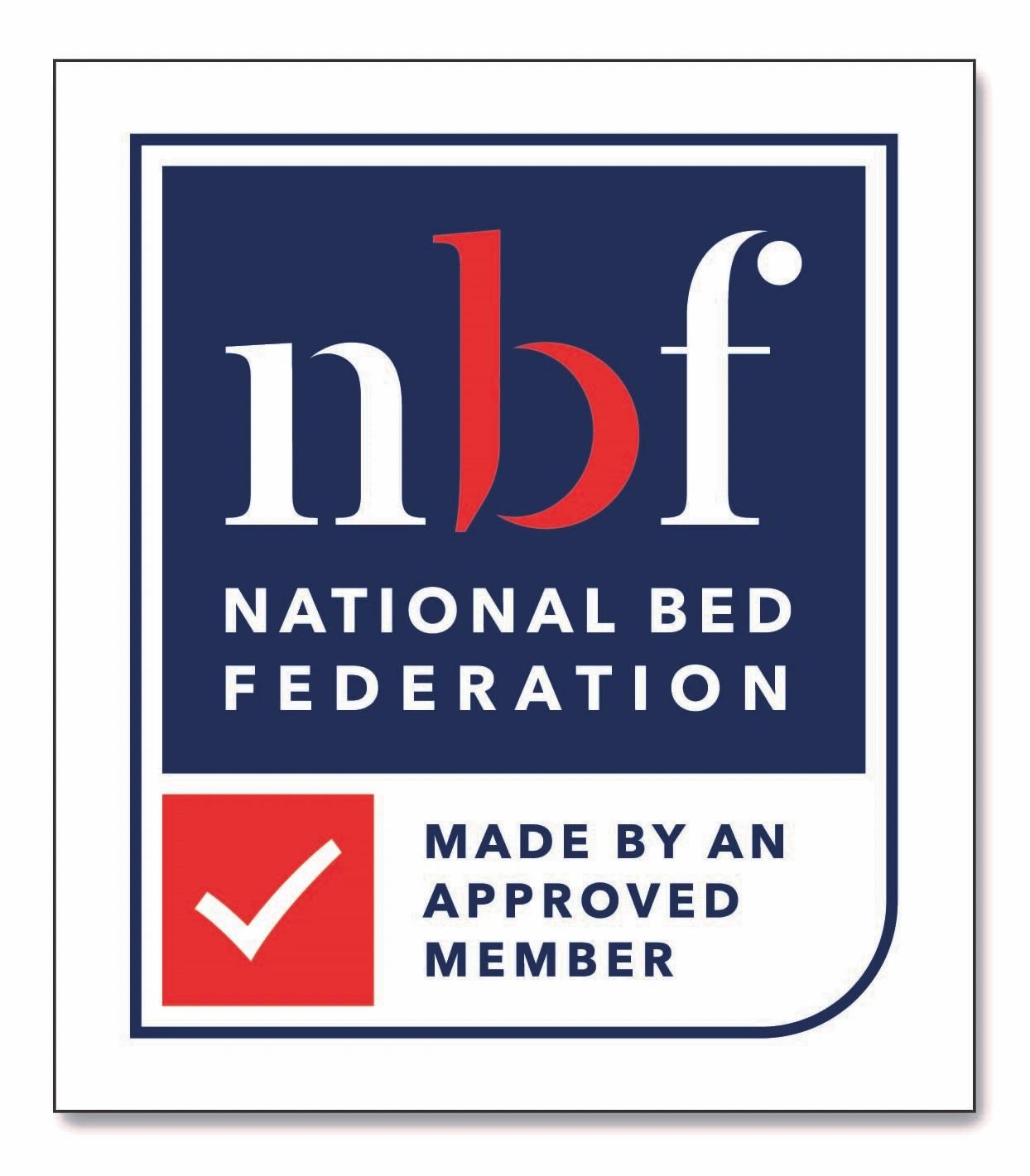 Every NBF Approved Member Manufacturer has undergone rigorous independent auditing to certify that they have robust procedures in place to ensure they are complying with UK regulations on safety, cleanliness of fillings and trade descriptions.
So what that means for you is you can buy with confidence, knowing that what you're buying is SAFE, CLEAN and HONEST.
Now that's comforting.
The mattress on the Cloud Orthopaedic has an orthopaedic spring unit to give you fantastic support.

It has fully hypoallergenic fillings with a new gel feel top pad.
Vogue's new New Gel Feel® Collection has been created from an aspiration to create a luxury bed synonymous with our Vogue brand whilst incorporating elements that meet the needs of the health aware.
To this end we have included our innovative new treatment Bug Guard® which is particularly beneficial for allergy sufferers because of its bug elimination qualities.
The soft knit fabric used in this range has been treated with Bug Guard® and this is an innovation which not only eliminates dust mites but also bed bugs and helps allergy sufferers sleep better.
This new exciting Gel Feel® is a breakthrough in providing a new filling previously not available in the market place. 

Why Vogue's New Gel Feel® Collection is unique:

Fabric treated with Bug Guard eliminates Bed bugs, dust mites, helps allergy sufferers sleep better
Environmentally and user friendly
Unique Breathability with 3D border
Optimum pressure relief and Body Support
Faster Cooling and low heat retention
The mattress also features a quality soft knit fabric cover which features Bug Guard.

Bug Guard is made from natural Eucalyptus Oils which destroys dust mites and bed bugs and is environmentally and user friendly.
The mattress has four flag stitched handles to ease the handling of the mattress.

The mattress has a high loft sculpture quilt finish.
This is a no turn mattress and is 26cm deep.
This mattress is rated as medium firm feel.
Single - Width 3ft x 26cm thick (10 inches) x Length 190cm (6ft 3)
Double - Width 4ft 6 x 26cm thick (10 inches) x Length 190cm (6ft 3)

King Size - Width 5ft x 26cm thick (10 inches) x Length 198cm (6ft 6)

Super King Size - Width 6ft x 26cm thick (10 inches)x Length 198cm (6ft 6)