Kingfisher Furniture MiBed Guide
Here at Kingfisher Furniture we are an official MiBed business partner and are proud to be a MiBed specialist.

We have a selection of MiBed Adjustable Beds & Mattresses to try in our store.
MiBed are manufactured here in Great Britain and are an NBF Approved Manufacturer.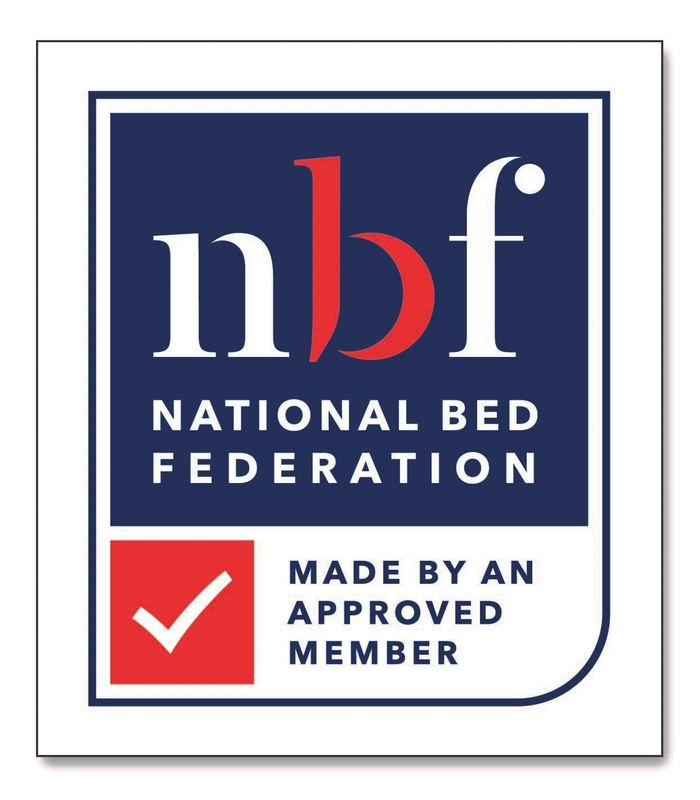 As Kingfisher Furniture Only Sell Beds from NBF approved British manufacturers we have been awarded Premier Retail Champion Status.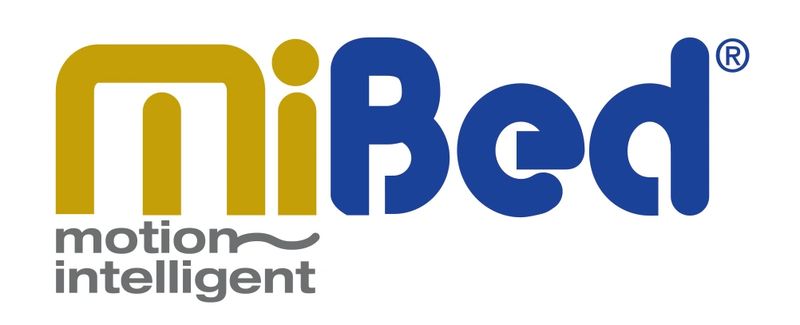 MiBed stands today as the UK's largest adjustable bed manufacturer and industry leader of lift and recline chairs and has only gone from strength to strength over the years. This success can be accredited to a number of factors, including customers,  employees, the management team and ultimately their passion for creating high quality furniture that gives users the sublime level of comfort they deserve.
All of Our MiBeds Have A Weight Capacity Of 25 Stones Per Person.
Adjustable Bed benefits:
Our electric profiling beds have numerous health benefits and can really help you get the nights sleep you deserve.
They can help with the following ailments:
Insomnia Relief.
Insomnia is often caused by discomfort and irritation during the night. Thankfully, adjustable beds offer a variety of different positions, facilitating both your rest and comfort.

Alleviation of Sleep Apnea, Snoring and Asthma.

An adjustable bed can give relief from Sleep Apnea, Snoring and Asthma, by elevating the mattress it can effectuate an enhanced airflow whilst lying down, by lifting the head and removing excess weight from the windpipe.

Reduction of Acid Reflux and Heartburn.

They can also help with Acid Reflux & Heartburn, by lying down you increase the chance of stomach acid travelling to the esophagus, by elevating the head during sleep, this helps ensure that stomach acid remains in its rightful place, providing improved digestion and sleep.

Reduction of Leg Swelling.

Pregnant? Injured leg? Under the weather? Feet hurting from work? Lying with your legs flat can increase pain. Adjustable beds allow for easy leg elevation, which will prevent swelling and ensure you feel looked after.

Improved Circulation.

When you're asleep, your blood pressure begins to fall. This is especially unideal if you have circulatory issues. With an adjustable bed, there are various positions that can reduce pressure and facilitate both blood and oxygen flow.
Back Pain Relief.

Lying flat often fails to provide your back with the necessary support for comfort. Adjustable beds can accurately match the body's curve to relieve pain and enhance the entire sleeping experience.

They can also reduce other potential complications of immobility and have a beneficial effect on major body systems, including:
■ improved lung function
■ reduced cardiac workload and improved cardiac output
■ improved urinary drainage and reduced infection risk
■ improved gut mobility and nutrient absorption
■ reduced muscle wastage, while maintaining joint flexibility
Our Furmanac MiBed Range: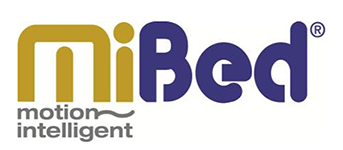 MiBed®, the UK's largest adjustable bed brand has been designed with your comfort in mind.
These are all hand made in Great Britain.

Our MiBed Collection consists of twenty three beautiful motion intelligent beds and three luxury Hestia surround frame beds, if you require expert information on any MiBed please call our MiBed specialist Nina on 01789 638166.
We are a MiBed specialist and are happy to assist with any enquiries you may have.

Your MiBed can be upgraded to an Elite base MiBed which comes with the following upgrades as standard:
Wireless remote control.
Massage unit.

Tension sliders.

Upgraded ventilation slats.

Chrome castors.

A back-lit remote with a memory motor to store you favourite position.

An underbed light.

Raised suspension slats.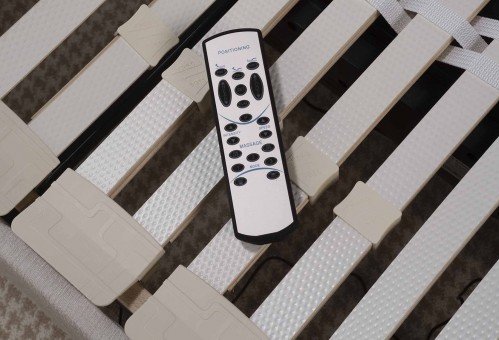 Back lit wireless remote control.
The Elite Base comes with a wireless Back-lit Remote control with Memory Motor function.
The back-lit remote lets you adjust your Elite bed base to your preferred angle in the dark with ease.
Or if you prefer you can choose to utilise the memory motor and adjust the bed to your stored position with just the press of one button.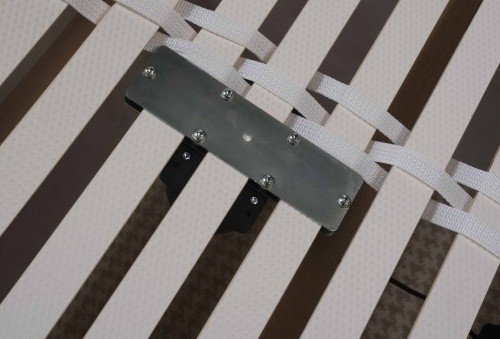 Two zone massage system.
The MiBed® Elite base features a built in massage unit.
It features Pulse, Wave or Constant options depending on your preferred massage style.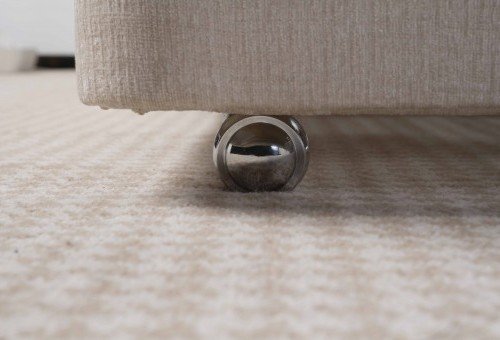 Chrome Castors.
The Elite base also features six chrome castors which offer a stylish finish to your MiBed® Elite base.
They also provide a greater level of support to the bed base when compared to the more common, plastic alternatives.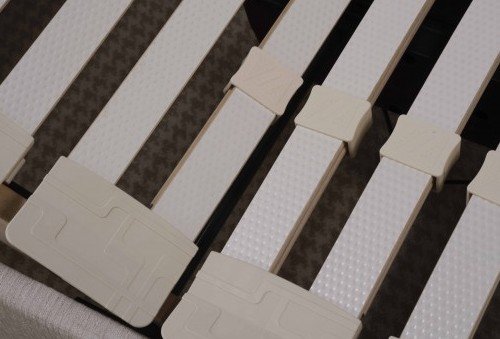 Cream Tension Sliders and Upgraded Slats.
While the tension sliders allow you to adjust the level of support provided to the lumbar region, the upgraded slats on the new Elite base offer increased ventilation.
This will ultimately keep your mattress fresher for longer.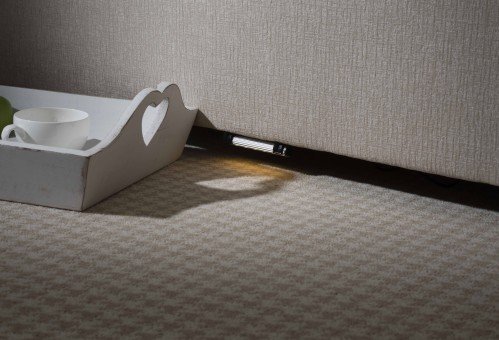 Underbed Light.
The underbed light on your Elite base lets you navigate in and out of bed more safely during night and is easily controlled by the touch of a button on the back-lit remote.
Please click here to see our MiBed Elite Massage Base Collection.
Please click here to see our MiBed Executive and Luxury Hestia Surround Beds Collection.
MiBed Guarantee.
Every MiBed & Hestia adjustable bed comes with an extensive 5 year guarantee which covers the complete bed & mattress including the motor.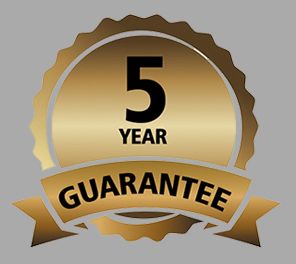 Delivery
All Of Our Complete MiBeds & Mattress Only Orders include a FREE upgrade to a two man delivery that will also install your new bed in your bedroom and take away any packaging.
Need Your Old Bed removed?
For a charge you can add the removal of your old bed to your order – This will be taken at the time of delivery.

Should you be FREE from VAT?

If you have a physical or mental impairment, or if you suffer from a long term illness then you could be exempt from paying VAT on you your MiBed®.

This VAT relief is available for disabled people when purchasing adjustable beds.

If you are unsure about your eligibility for VAT exemption please seek advice from your GP or alternatively for more information call the VAT Disabled Reliefs Helpline on Telephone: 0300 123 1073.

Optional Upgrades for your MiBed®
To perfectly complement each MiBed® we offer a number of optional upgrades to make these market leading adjustable beds unique to your specific needs.
Knock down option.
For houses with limited access, 2ft 6, 3ft, 5ft kingsize and 6ft superking beds can be cut in half so they can be installed upstairs without difficulty. One bed will arrive in three parts, the mattress and two half bases. The actions will also be cut in half and then bolted inside the bases during assembly. Please call for details if you require this option.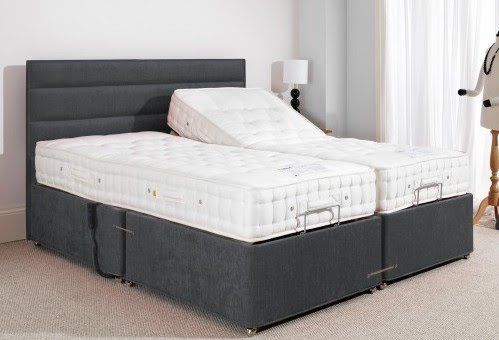 A knock down 5ft king size bed.
Massage Units

Massage unit in the mattress
Available in the memory and reflex foam models, our innovative and ergonomic vibration massage system is built within the mattress to give you the ultimate massage experience.
Specifications:
Programmable vibration intensity and speed.
Low voltage (12v) with built in 30 minute auto timer.
Hand control wand with LED light indicators.
Massage available in WAVE, PULSE and ZIPZAG mode.
Ergonomic design hand control wand.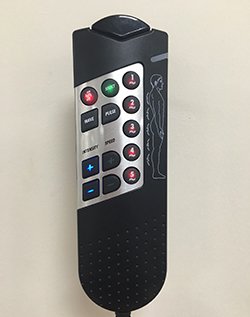 Massage unit bolted onto the slats
We can now offer the option of a bolt-on massage unit on all our beds.
Specifications:
4 vibration intensity and speed programmes.
Infra-red connection.
Auto turn-off timer for added safety.
Hand control wand with LED light indicators.
Inbuilt facility to control adjustable bed.
Ergonomic design hand control wand.
Inbuilt facility to control bed side lamp.
Your MiBed®, your choice. Options for each MiBed® include a range of sizes depending on the space available and specific requirements of every individual user.
We also offer storage options for each MiBed.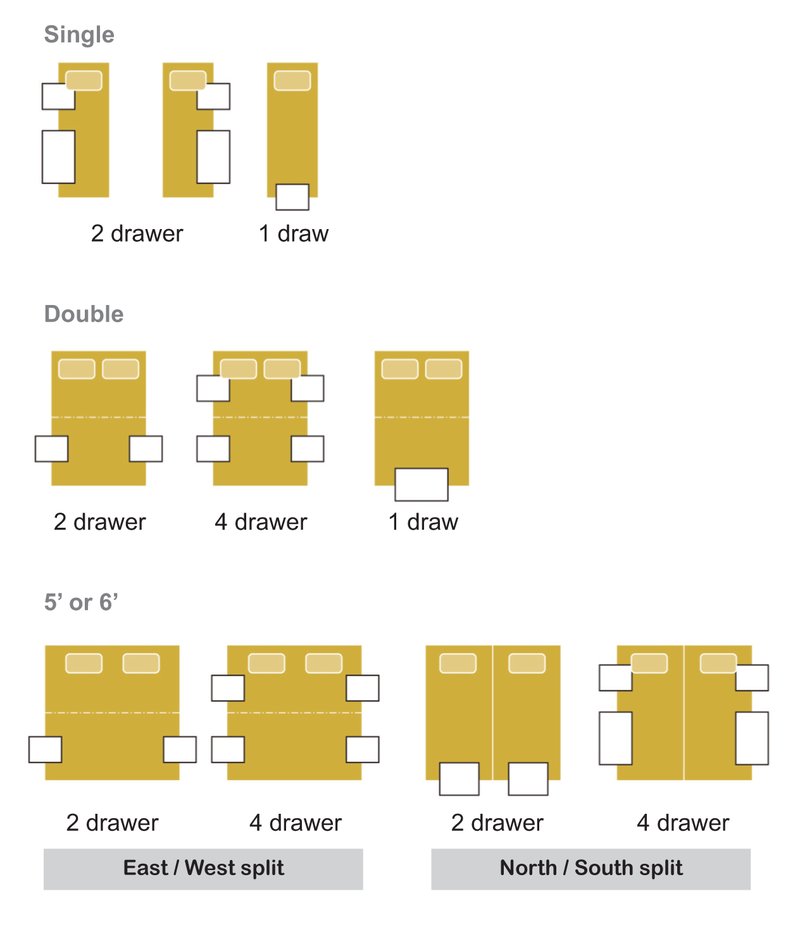 Just add your preference to your order notes or call our friendly MiBed specialist Nina on 0121 445 0701.
Please note:

The 4ft 6in model has a double motor with a single action.
Two single beds will be linked to make five or six foot beds.
If required you can have a 5ft or 6ft bed as a one piece, please call for details.
The length of each MiBed® is 6ft 6ins (200cm)
MiBed® Sizes
2ft 6ins (76cm) Small Single
3ft (90cm) Standard Single
3ft 6ins Large Single
4ft (122cm) Small Double
4ft 6ins (137cm) Standard Double
5ft (152cm) King Size
6ft (182cm) Super King Size
We also can have your MiBed made in special lengths to your requirement.
These range from a length of 5ft 9" up to a 7ft length. These go up in 3" increments. 
Any Questions We Are Here To Help. Please call us on 01789 638166.
Please note that all Mibed's are hand made to order.
Please Click Here To See Our Full Range Of MiBeds And Mattresses