Kingfisher Furniture Are Committed To Providing The Highest Standard In Customer Service.
This is what our customers are saying about their shopping experience with us at Kingfisher Furniture:
"Dear Nina, 
Thank you for making our whole experience buying our suite with you so easy. 
We are glad we found you online and would have no hesitation in recommending your company to anyone. 
We are delighted with the quality and workmanship of your products so a big thank you to all your team. 
Kind regards
Brian and Margaret"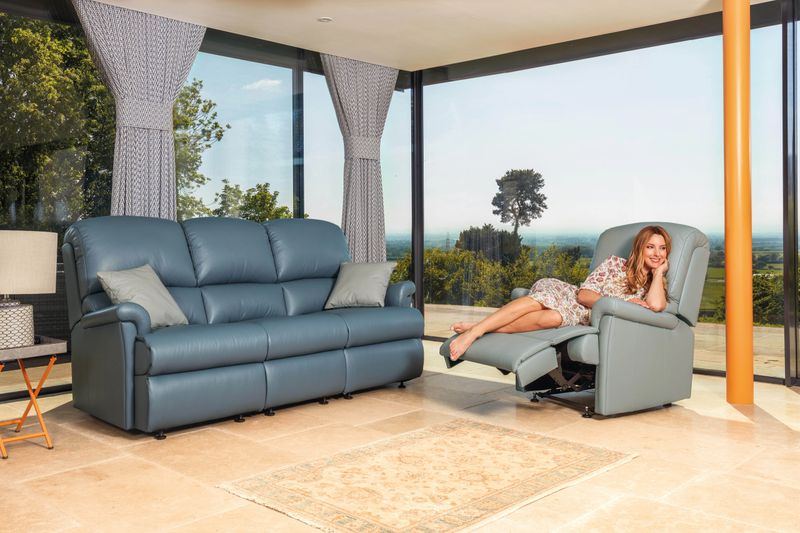 Sherborne Nevada Leather Suite.
"Kingfisher Furniture is a company that I can totally recommend. Their efficiency is second to none. My sofa was delivered as promised in the timeframe. The staff, especially Nina who took my order and kept me updated are amazing, to the guys who delivered the sofa. Everything went like clockwork. I would not hesitate to use this company again.
Mary Sinclair"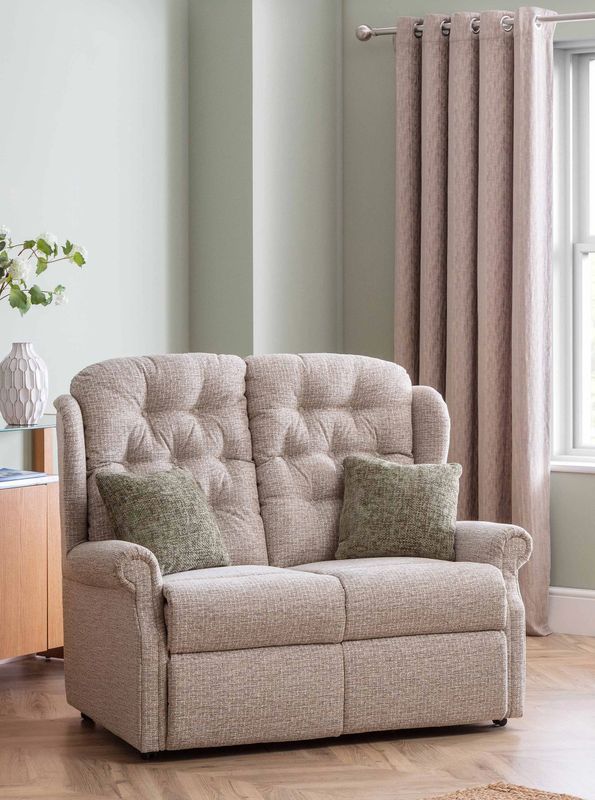 Celebrity Woburn Two Seater Settee Recliner.
"Full credit to you personally for keeping in touch with us regularly throughout the wait for the furniture to be manufactured followed by prompt arrangements for delivery. 
We were happy with the whole transaction from beginning to end and cannot fault for your care and attention to detail. 
We would have no hesitation in recommending Kingfisher Furniture for specialist home furnishings to anyone.
Thank you Nina.
Kind regards 
Peter & Ruth."
Celebrity Canterbury Suite.
"Hello Team
I would like to express my thanks and appreciation for the very kind, friendly and efficient Customer Service provided by your excellent Nina. 
Very, very helpful. Thank you!
Anne Milne"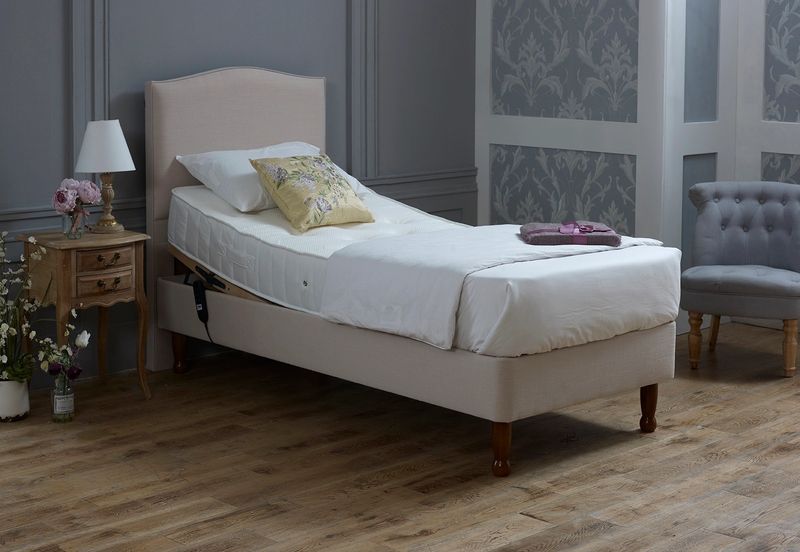 MiBed Shallow Base Adjustable Bed.
"We were very pleased with the furniture and the two chaps who delivered
I can't thank you all enough and especially Nina for all her help from the beginning.    So helpful and a credit to the company!
We are so happy and so comfortable the packing of the furniture was outstanding. 
Once again thank you to you all 
Kind regards
Sue Bastow 😊"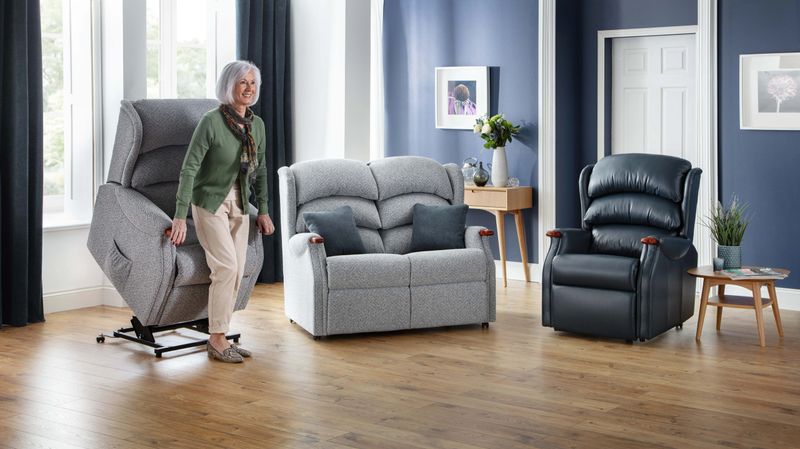 Celebrity Westbury Riser Recliner & Two Seater Settee.
"Hello Nina
I am really happy with my new chair and must add that your customer service is second to none.
I was kept informed by you every step of the way and the delivery men were so helpful and polite.
I would not hesitate to use your company again and would have no reservations in recommending you to others.
Thank you so much.
Joyce "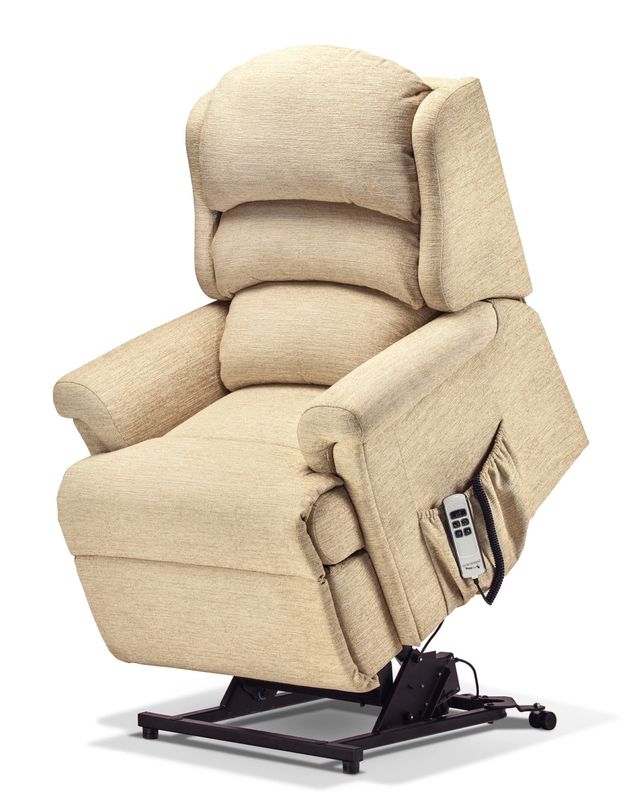 Sherborne Albany Riser Recliner.
"What a fantastic shopping experience.
I found Kingfisher Furniture online and from my first telephone call I was looked after. From confirming my requirements, order, regular updates to delivery and then a call to confirm everything was ok.
This was real customer service.
Thank You
Terry."
Terry Worsnop.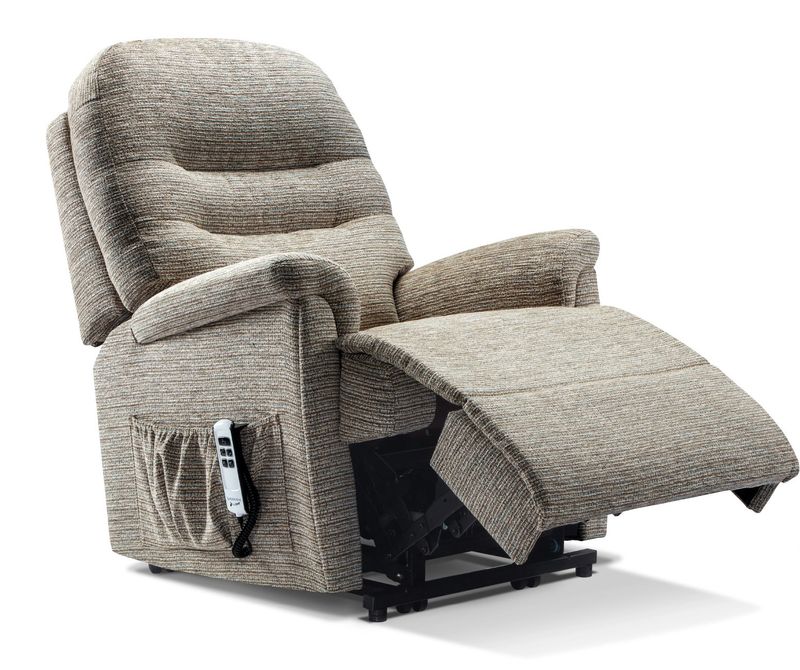 Sherborne Keswick Recliner Chair.
"We purchased our Jay-Be sofa bed from Kingfisher Furniture based on their website, other reviews and the delivery/white glove assembly service included in the price. As soon as our item was ready for delivery the communication from Kingfisher (Nina - so on the ball and professional) and the delivery company they use was excellent. I am delighted with the whole experience, including the removal of the packaging after assembly. So refreshing to deal with people who take pride in their jobs."
Ginny Eaves.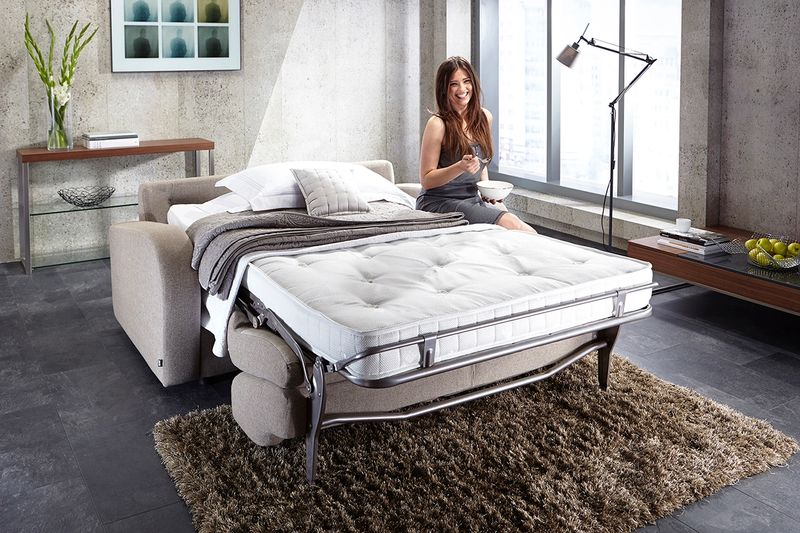 JayBe Retro Two Seater Sofa Bed.
"Hi Nina, 
Well where do I start? Excellent, excellent, excellent from start to finish. 
We were in desperate need of a comfortable ride/recline chair for my mum for sleeping in and Kingfisher furniture were simply amazing. Nina was absolutely brilliant and explained everything in detail to width depth and height of chair to ensure the larger size which was in stock would still be suitable for my elderly mum. Thankfully it was and we have received the chair within 2 weeks of placing the order but I realise we were very lucky! To also add, your delivery teams are also incredible, courteous and bang on time to delivery slot provided which is really quite remarkable!
Furniture quality 10/10
Accurate Lead-times 10/10
Customer service/sales 10/10
Delivery & set up 10/10
After sales 10/10
Can't thank all involved with our order enough! You have given an 89 year old wonderful lady her life and dignity back and she had the best night sleep on the Sherborne Keswick rise recliner than she has had in quite a number of years making life bearable once again. 
I would 100% recommend this company and we certainly will not go anywhere else should any further needs arise. 
With Very Best Regards
Claire Duncan "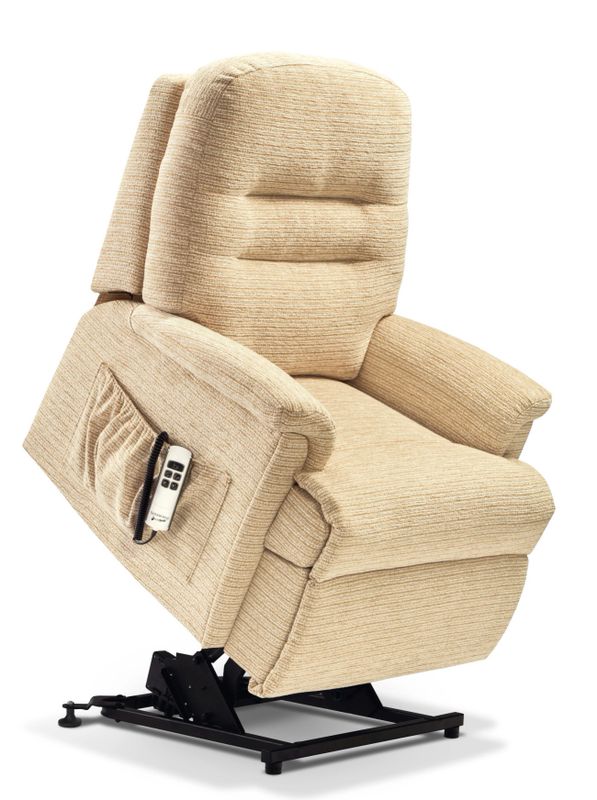 Sherborne Keswick Riser Recliner.
"Thank you I love my New bed it is so much more comfy being able to sit up more & legs elevated the Mattress is great. So thank you both for helping me with choosing this bed I rate it 5 Stars A very Satisfied Customer"
Patricia Butler .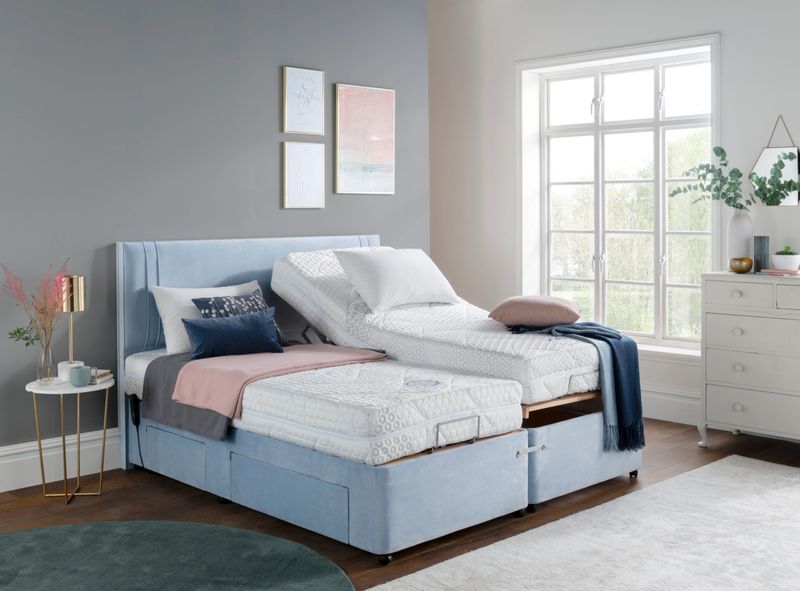 MiBed Cool Gel Ultra.
"adjustable bed, so nice and comfortable had the medium to firm was so so nice had a good nights sleep, when you ring them for help, they are so helpfull the lady we spoke to was very helpful and sweet, nothing to much i recommend this firm. 10/10"
Kevin Winter
Kingfisher Furniture MiBed Holly 2150.
"Excellent customer service."

Ken Griffiths.
Kingfisher Furniture MiBed Holly 2150.
"The installation of our Hestia Mirage Motion bed was perfect.  Your team did really well.  Arrived on time and were very professional.  Thank you for all your help in ordering our bed and the valuable information you gave us to make our decision easy.  Lovely nights sleep last night.  Perfect!
It has been a pleasure dealing with you.
Kindest regards
Ron and Carole Craig
Matfen"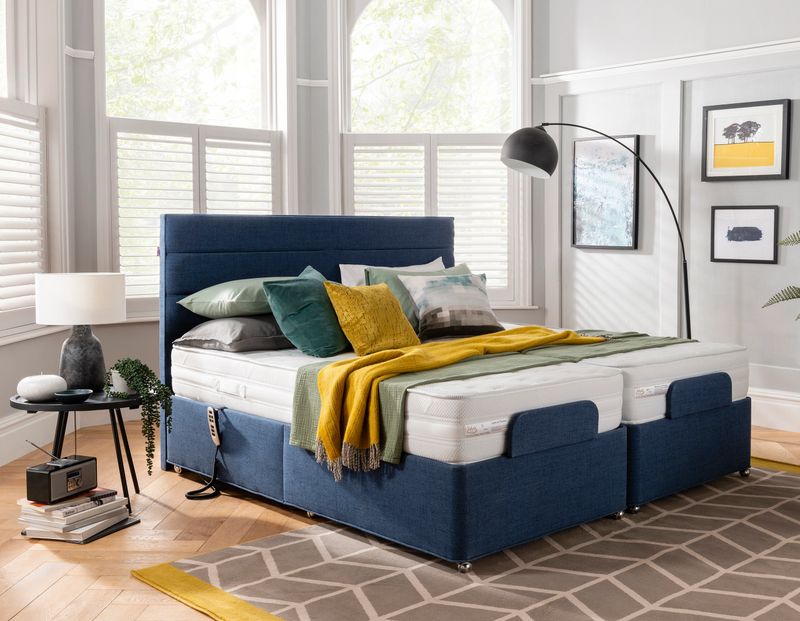 Hestia Motion Mirage Elite.
"I was really fortunate that I was able to speak to Nina as she really wanted to understand my mum's needs so that we could make the best possible choice after her recent illness. With Nina's expertise she was able to help us through the options and my mum is truly delighted with the outcome. From the ordering process right through to delivery we were kept fully informed on every step of the way.  We were provided with a personal and absolutely all round professional 5 star service from Nina and the team at Kingfisher. Outstanding. Thank you!
Andy Horan."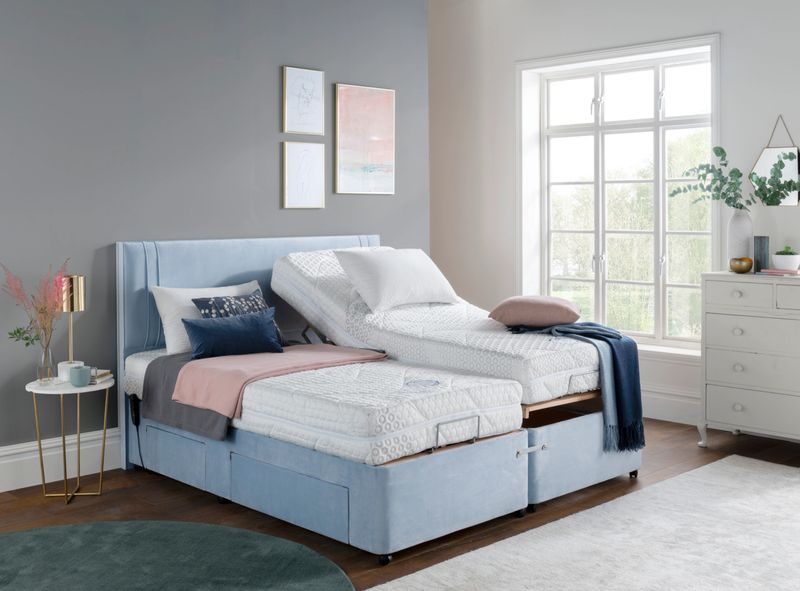 MiBed Cool Gel Ultra.
"Hello the Kingfisher Furniture!
I am just writing to thank you for your most efficient delivery of my husband's bed.  He is absolutely delighted and has had the best night sleep of all time! 
Thank you SO much for providing such a comfortable bed and BRITISH made in the bargain. I will certainly be contacting you when my bed needs replacing
Kind regards
Ruth Trigg"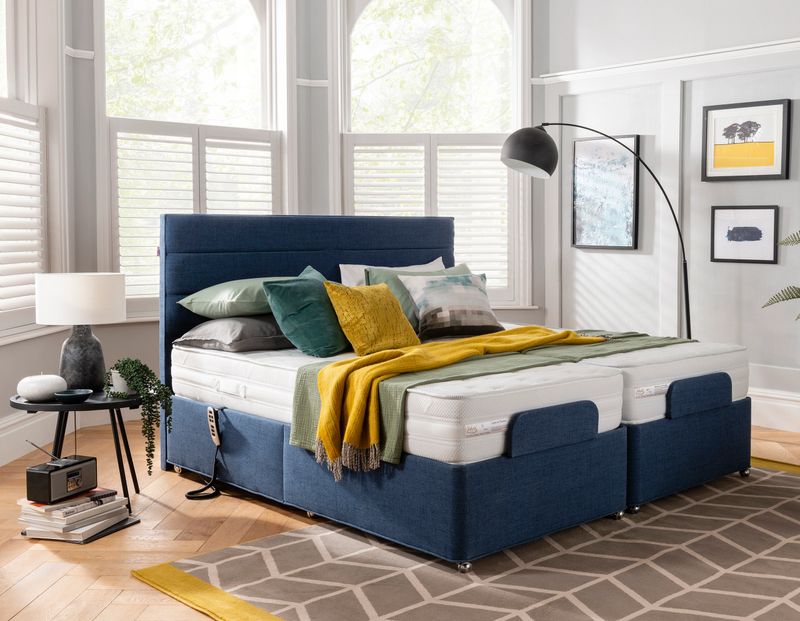 Hestia Motion Mirage Adjustable Bed.
"Quite possibly one of the best transactions we've had recently. Received great customer service, and went over and above to check on the delivery - as well as keeping us up to date. Best price we found too. Top marks. 
Mr Bird. "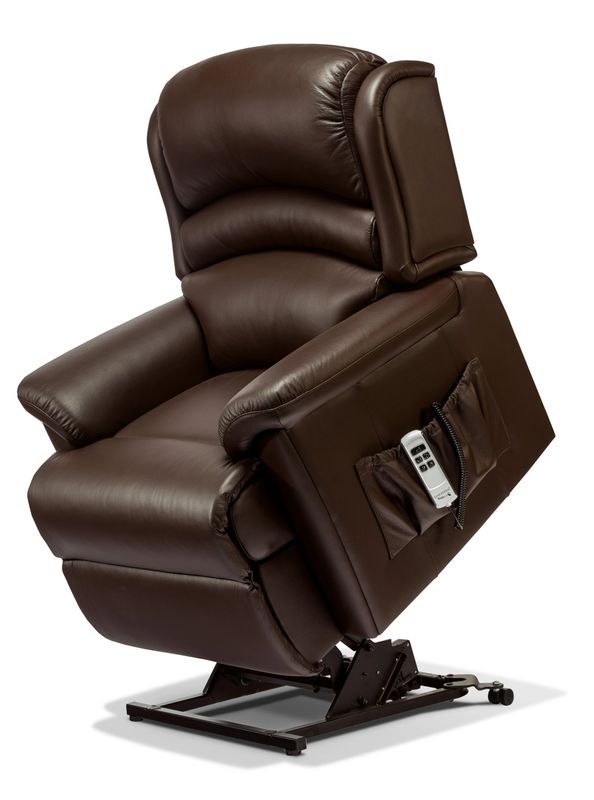 Sherborne Albany Riser Recliner.
"Hi
From ordering to delivery the whole process was fantastic. Nina was amazing,  keeping me updated every step of the way. I can't recommend  Kingfisher furniture enough.
Thank you for everything
Helen"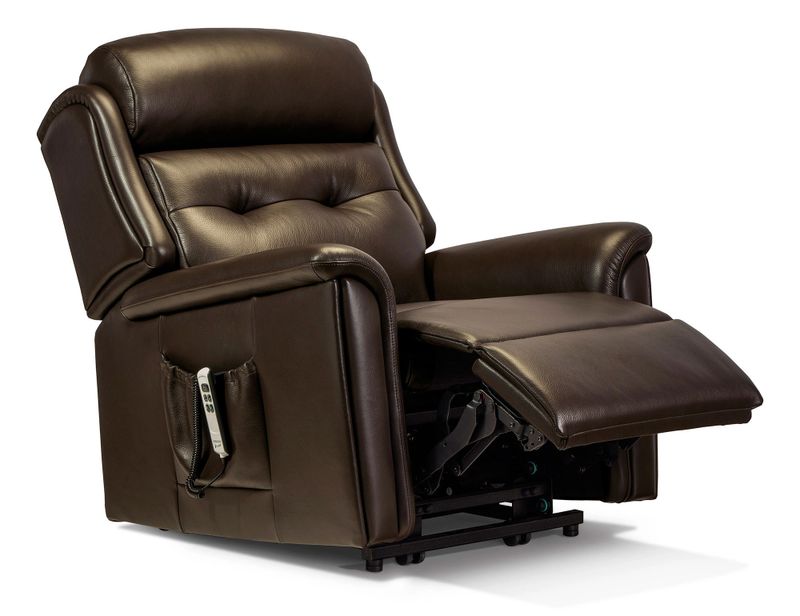 Sherborne Upholstery. Roma Riser Recliner. 
"Following a sudden decline in my fathers health and mobility, we were anxious to provide some relief to his symptoms by means of an automated bed. With no previous knowledge I was so pleased when I contacted Nina at Kingfisher furniture. Her wealth of experience and product knowledge together with her obvious compassion led me to rightfully put my trust in her to guide me through the process of choosing the correct bed. My father is so happy with his surprise, a great deal more comfortable and the whole process was easy, seamless and only took a week thanks to Nina and her delivery team. I just wish this level of service was the norm.
Many thanks Nina, you really have made a difference. 
Pippa M. "
MiBed Cool Gel Ultra.
"We have just had the best night's sleep for a long time in our newly delivered Millbrook bed. We are absolutely amazed at how comfortable it is. The service we received from you all at Kingfisher was second to none. Nina was very attentive and friendly from beginning to end. We would not hesitate to recommend buying a beautiful Millbrook handmade bed from Kingfisher Furniture. The delivery men were extremely professional too. It's rare to get such great customer service in this day and age so "Well Done" and "Thank You" to Millbrook, Kingfisher Furniture and Keen and Able delivery services. 
Lynn Barnes"
Millbrook Divan Bed.
"Hi,
A big thank you for going above and beyond with my sofabed. Its gorgeous. Your customer service is excellent (especially Nina who I was liasing with) and excellent communication with your company throughout my whole delivery process. Please pass on my thanks to the furniture company for doing a separate delivery to get my sofabed on time for the party.
Thanks
Sarah Bowen"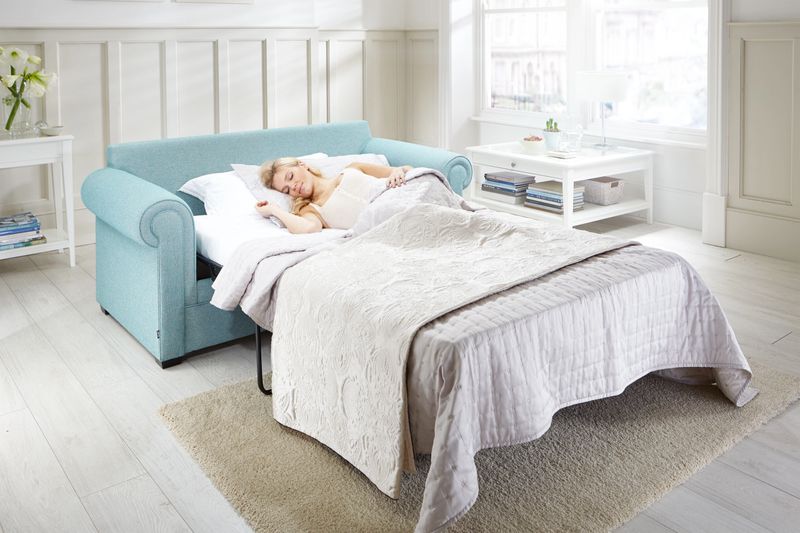 Jaybe Classic Sofa Bed.
"Hello, 
I wanted to thank you for a seamless ordering and delivery process. We are very pleased with the sofabed and it is made even better with how smooth the ordering and delivery process was handled.
Special thanks to Nina for organising and keeping us updated throughout.
Kind regards
Connie"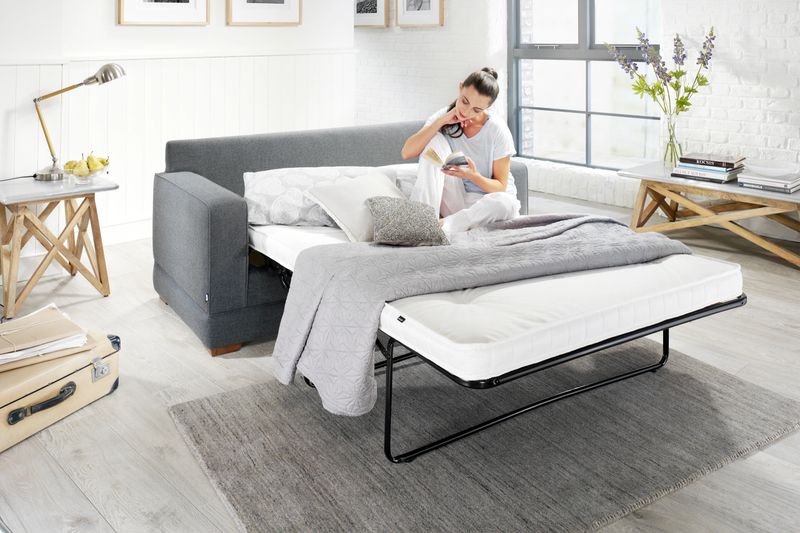 JayBe Classic Sofa Bed.
"Hello all at Kingfisher Furniture, My mother left the care home and is safely and comfortably in her own flat. That comfort she is experiencing is largely due to the fact that she is having peaceful and supported sleep on the adaptive memory foam mattress in her fabulous adjustable bed. Thank you so very much for everything your team have done. The amazing Nina and the delivery and installation team of Neil Jasper & Brian Jones. Would not hesitate to recommend your amazing company. It's more than making money it's delivering expectations and you've done that. Thank you"
Fatima Zerban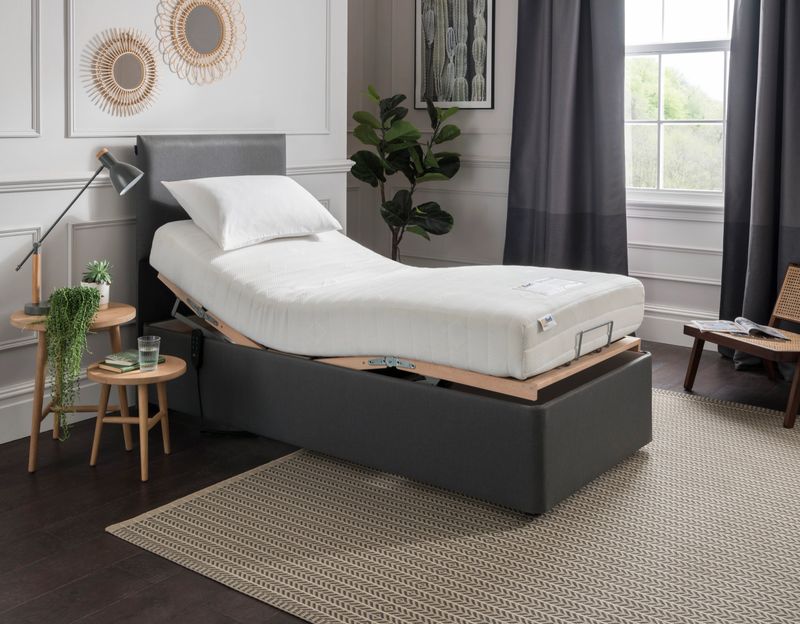 Kingfisher MiBed Blossom.
"Excellent communication service & product cannot recommend them highly enough. From the lady on their help option on line who was superb, to the gentleman who emailed me to thank me for my order & to thank me for the mention of excellent service I had sent. To Nina who gave me a timeframe yesterday & today an updated hour slot to the driver & his mate who were pleasant polite & left my room spotless with nothing left behind them as promised. I really cannot praise this company & their operatives enough & I will certainly be looking to them first in the future should the need arise"
Karen Wright.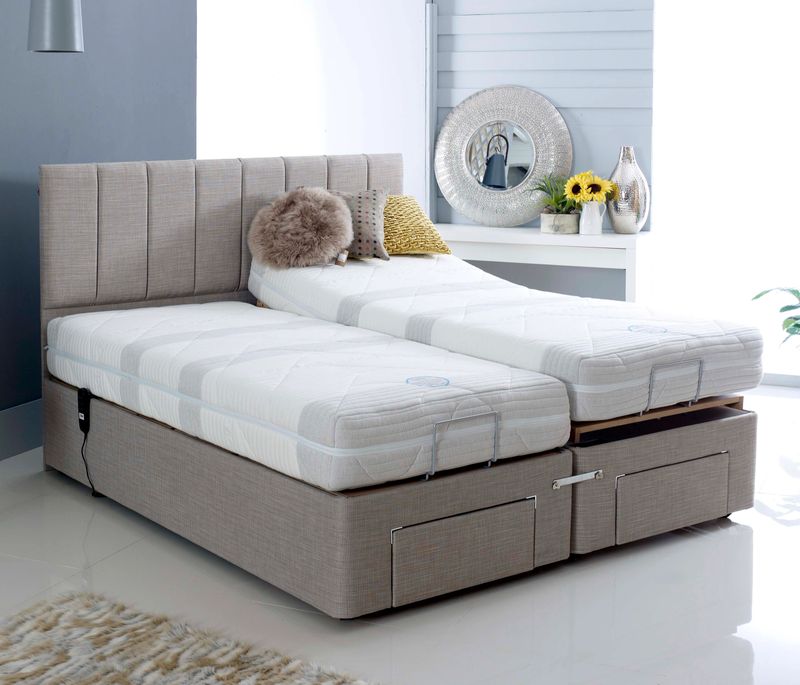 Kingfisher MiBed Preston.
"AMAZING service all over the phone. Nina was super helpful and guided us to our needs. She delivered. The bed is amazing. Quality is superb. 110% met our needs (without even seeing it in the flesh!) Delivery guys were also fabulous and set the bed up ready to use. Faultless customer service and goods. HIGHLY RECOMMEND"
Anwen Woodward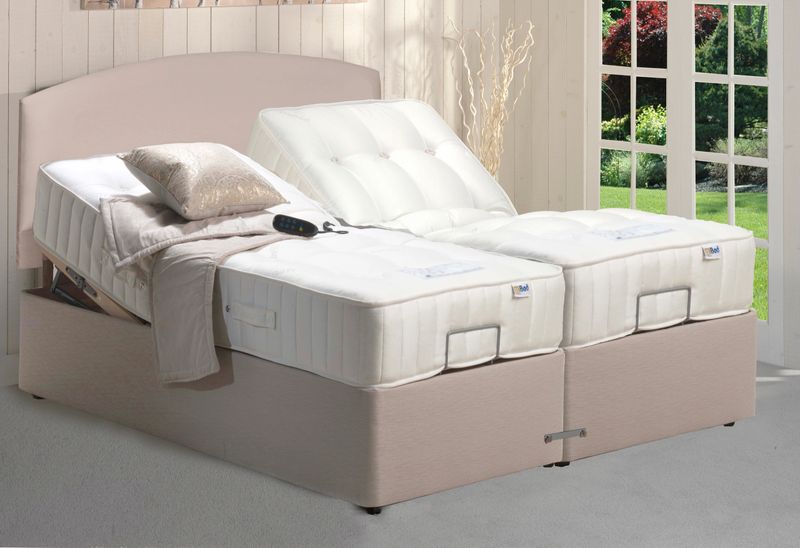 Kingfisher MiBed Ludlow.
"I cannot thank Kingfisher enough for that fantastic service I received, both Customer service and delivery. I had constant updates and the sofa was ready delivered much earlier than intially expected. The girls in the office could not do enough to make the delivery happen, always friendly, extremely helpful and polite. The delivery people were just the same, very helpful and friendly I am delighted with my shopping experience with Kingfisher furniture and will use them again and definitely recommend."
Frankie McIntosh.

Jaybe Classic Sofa.
"Absolutely delighted! Customer service at its best. Thank you Nina. What a fantastic 'British' quality product. As a fellow craftsman I must applaud the workmanship. Delivery bang on Time. I was a little concerned about getting the mattress in a tight space. 5 minutes and it was in.🙂 Thank you Delivery guys. There is a saying that you get what you pay for........this is an excellent example of just that. And I am proud to buy British! Our last Millbrook mattress lasted over 20 years. Looking forward to the next 20 🙂"
Kelvin Carey.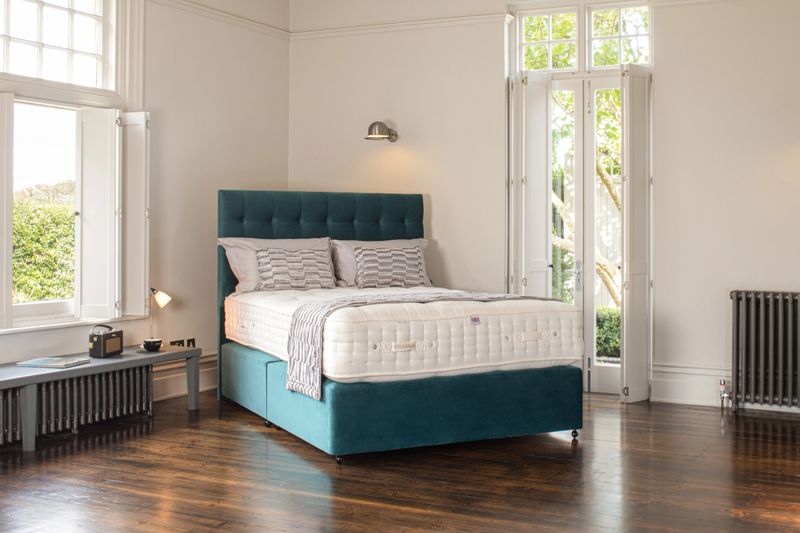 Millbrook Beds.
"I do not hesitate to recommend Kingfisher Furniture.  We have been so pleased with our electric bed that we ordered another one for our static caravan.  The original bed consists of two single beds 2'6" wide and the caravan one has two single beds 2'3.  Nina is very knowledgeable and extremely efficient.  She doesn't make promises that she cannot keep and honestly will do her very best for you.  We had two different delivery teams and both have been very professional and friendly.  I cannot imagine coping without an electric bed now and would never go back to an ordinary one.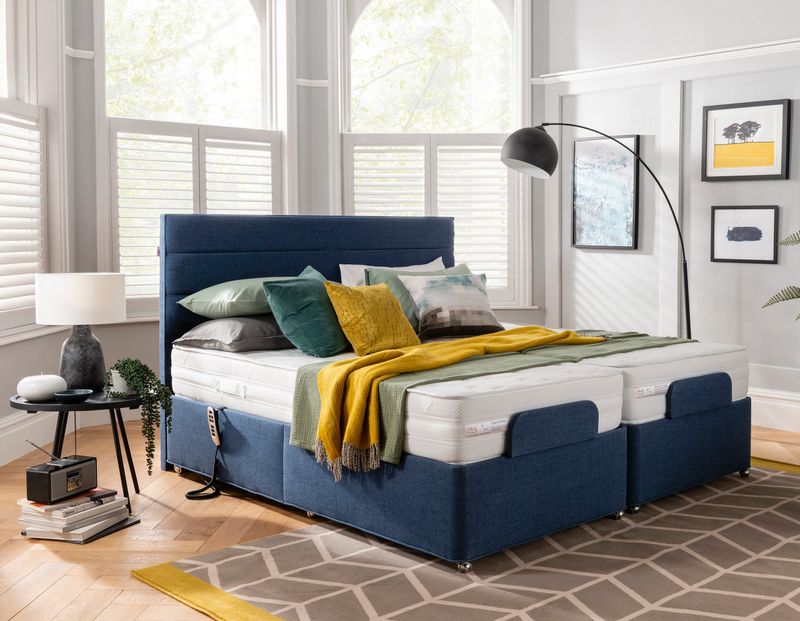 Hestia Motion Mirage Adjustable Bed.
"I first contacted Kingfisher furniture around 3 weeks ago to enquire about an adjustable bed for my disabled husband. The whole experience from start to delivery today has been a total delight. Nina really knows her products and was helpful and friendly to the highest degree. Her advice was invaluable and the bed itself is perfect. The delivery team were excellent and arrived on the dot of their expected time. Thank you so much and I have been singing your praises to all my friends. If I ever need another bed I shall be ringing Nina again. Olwen Barr's"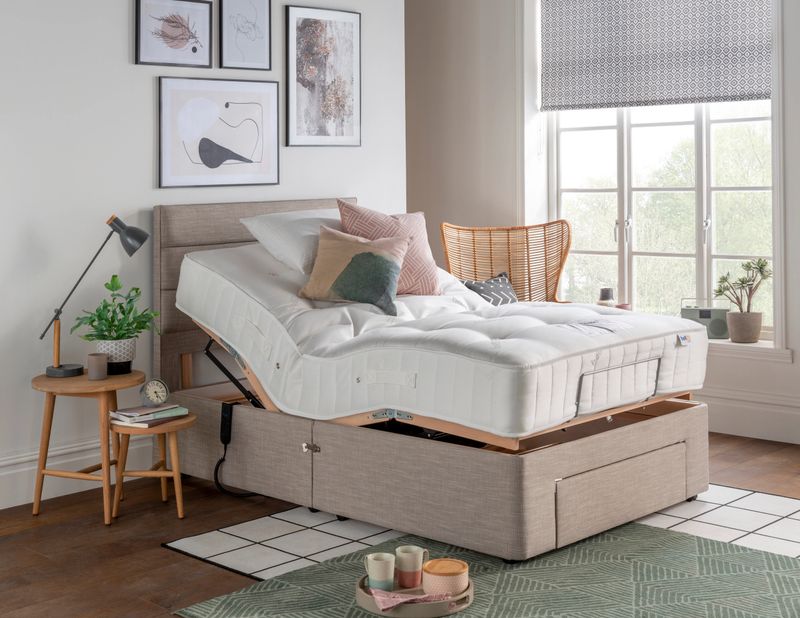 Kingfisher MiBed Adjustable Bed.
"Hi Nina 
I cannot Thank you enough for your professional service . It has been a pleasure dealing with you. You made the whole experience of purchasing a bed for my mum a pleasurable one. 
I had been researching beds for mum for a while and then kingfisher furniture popped up on my search. I proceeded to investigate what you had on your site , so decided to ring you and I am so glad I did. You gave me complete reassurance in the bed I had chosen with extra options to if I wanted them. 
Today,  bed was delivered and installed by two charming gentlemen who turned up exactly on there estimated time given. Your updates through the beds journey has from start to finish has given me a stress free experience and restoration in customer service.
Kingfisher furniture will certainly be my first choice when the need arises to purchase another bed.

Thankyou again Nina 

Regards 

Jennifer"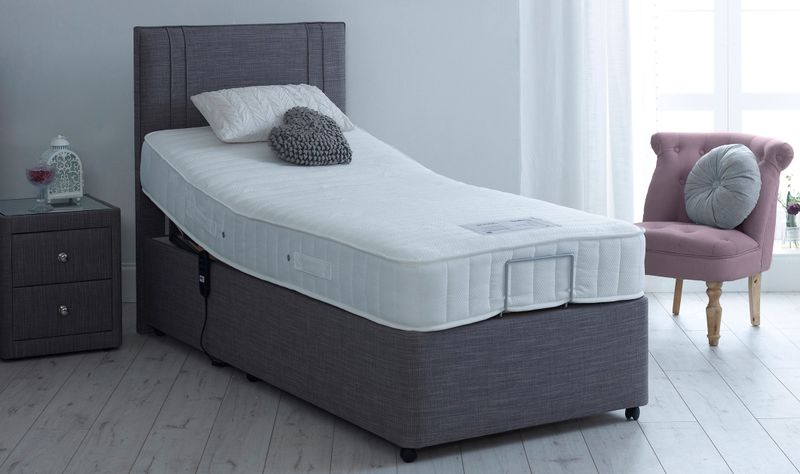 Kingfisher MiBed Poppy.
"Hi Nina,
I would just like to say a big thank you for your wonderful service. Since the day I first rang enquiring about adjustable beds to the day it was installed, by two very helpful and charming gentlemen, your help and care has been exemplary. In this day and age  customer service appears to be a dying art, thankfully you have restored my faith that there are still people out there doing a fantastic job. It has been a pleasure dealing with you, you made the whole process easy with no frustration!

Thank you again.

Best wishes 

Anne Ripley"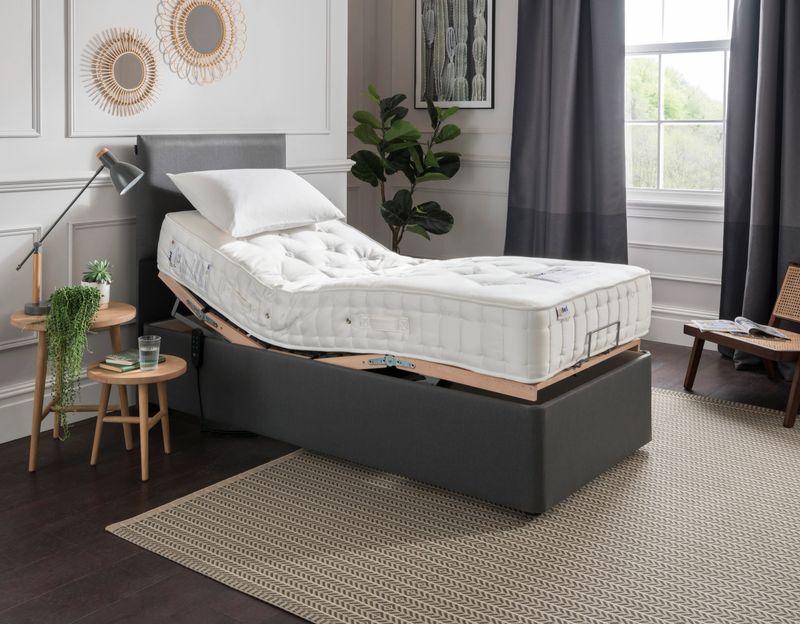 Kingfisher MiBed Holly 1200.
"Hello Nina,
As a retired Customer Service Manager, and later working in Market Research specialising in Customer Satisfaction Surveys, I have to say that the service Kingfisher provide is exemplary. We were made to feel special and that you cared about our business. Although there was a wait for delivery, we were kept informed all the way through right up the delivery guys 30 minutes before. 
I would certainly recommend the white glove service, as we knew from previous experience that Millbrook beds are heavy, so carriage to upstairs, assembly and removal of packaging and old bed was very welcome.
A top company, with top service, thoroughly recommended. "
Chris Newbold.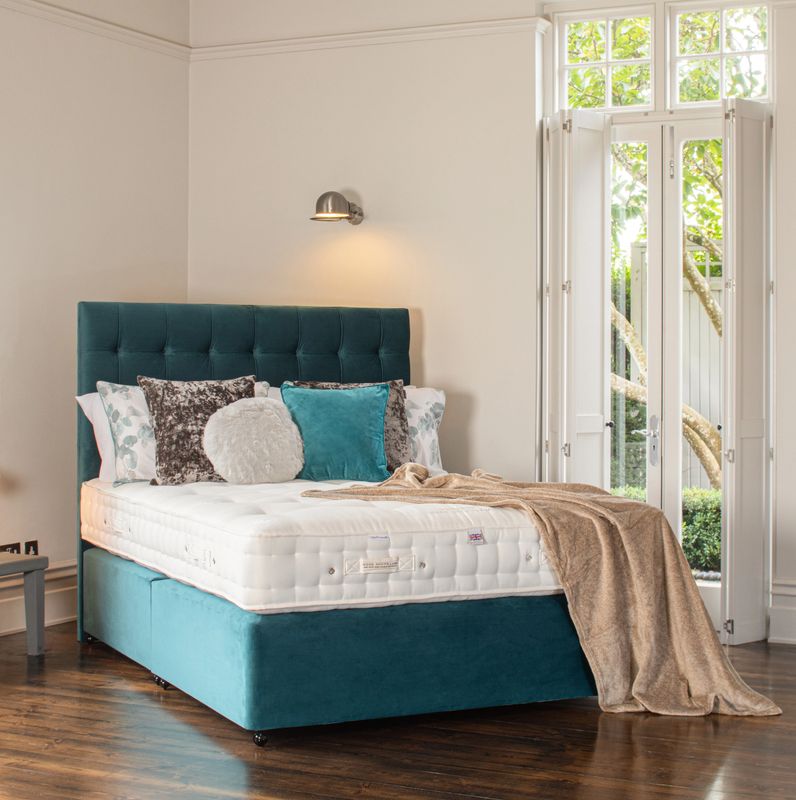 Millbrook Ritz 4000.
"I chose Kingfisher as Nina was such a great saleswoman- charming, very helpful, endlessly patient, and full of good advice - no other company I called came close! The bed was delivered today and the team delivering were also great; careful, helpful and happy to answer any questions and show me how the bed worked. One of the better experiences I have had whilst refurbishing a property."
Debra Shaw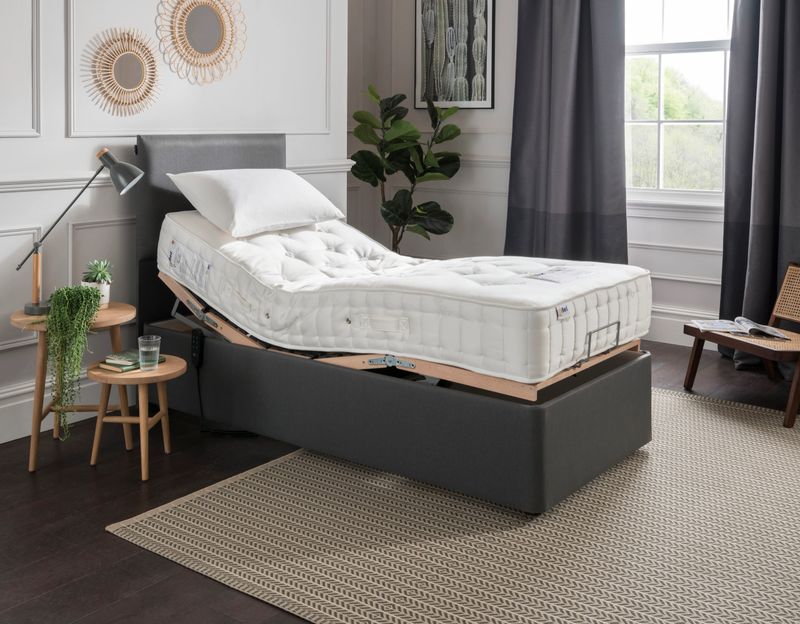 Kingfisher Furniture MiBed Holly 1200.
"We recently purchased two adjustable single beds for my elderly parents and contacted Kingfisher by phone. I dealt with Nina who was extremely helpful and professional. She was able to guide me through what I needed with expert advice. There was no pressure selling, and we ended up with exactly what was needed at a very reasonable cost. The beds were delivered before the date promised. The delivery went relly well and the fitters were very polite and helpful and set up the beds very quickly. The after sales service has been excellent and we would have no hesitation in recommending Kingfisher Furniture and for the kind helpful service that Nina provided. We were really pleased.
Dr Keith Gedman"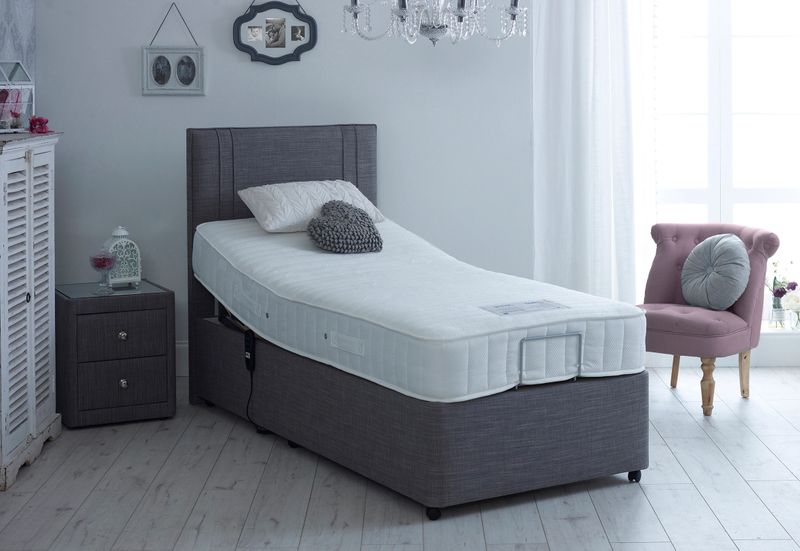 Kingfisher MiBed Poppy.
"Wonderful customer service from start to finish . At last a company that cares about its customers. Kept me informed from when I first ordered right up to my delivery. I could not recommend this company enough and my sofa was well made and a good price . Top company.
Duncan McDevitt"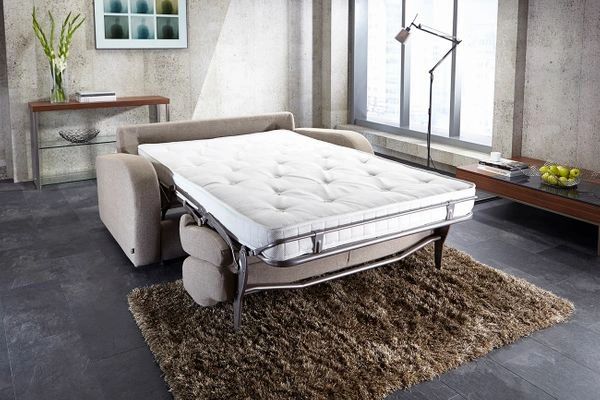 Jaybe Retro Two Seater Sofa Bed.
"After having a Millbrook mattress previously, we decided to purchase a new one and approached Kingfisher Furniture. We spoke to Nina and were very impressed by her knowledge and advice that she gave us. We were happy to be guided by her in depth recommendations so much that we purchased the Millbrook Elation 2500 Soft Tension.  Nina kept us informed all the way through the manufacturing & delivery schedule and the delivery was done very efficiently. The mattress was all we could have hoped for and we highly recommend Kingfisher Furniture & Millbrook. Five Stars for both. 
M. Cole"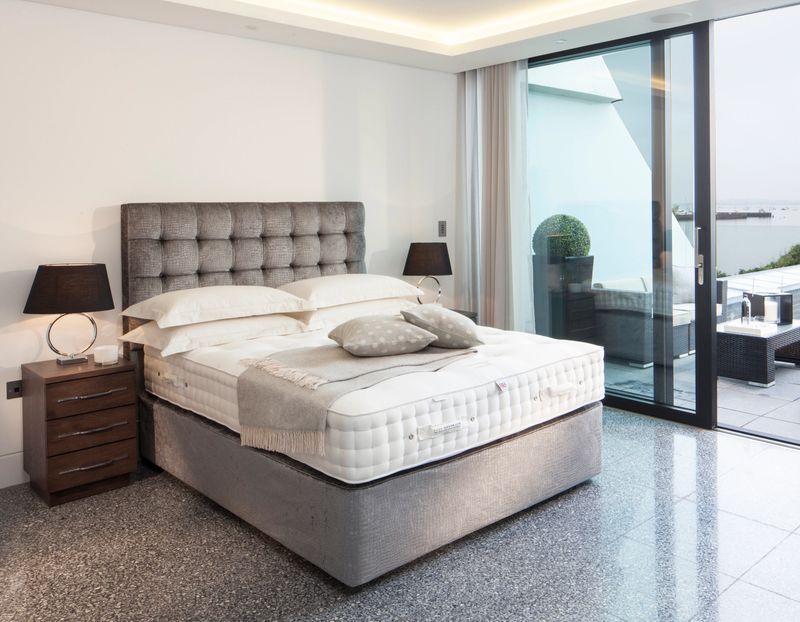 Millbrook Beds.
"Hi Nina 
Thanks for your email and all your help, you have been excellent throughout the purchase of the bed. I was pretty blown away by the level of customer service I received right from chatting online through to the bed delivery. I have told many people about your company because the service was so excellent. 
How lovely to genuinely find a company that really cares about the customer. My mum is thrilled with her bed and the installation team were fantastic. Thank you so much. 
Regards
Sharon Parker & Jean Byrne"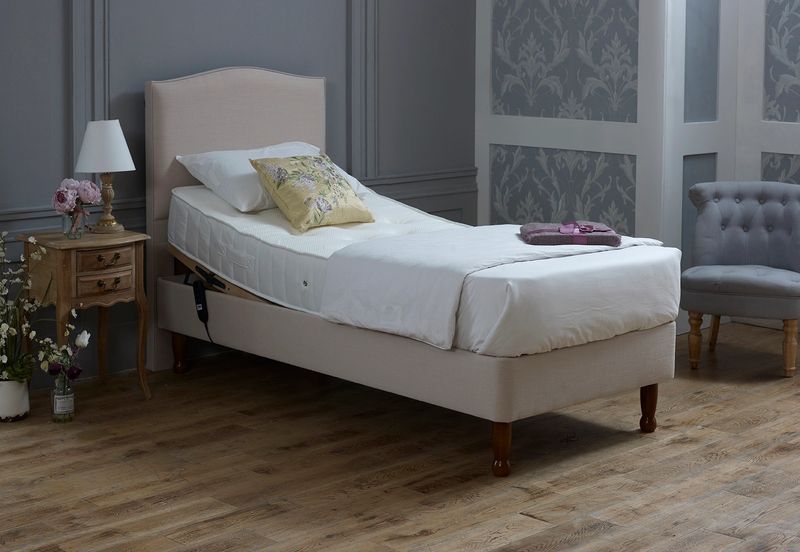 Kingfisher Furniture MiBed Poppy.
"We would like to say how amazing the service has been since requesting our Mirage Adjustable Bed. 
Nina you have been very helpful with advice on the different types of adjustable beds and what mattress to go for. Also very prompt in any queries. 
From ordering to delivery has been 3 weeks. Excellent. 
We are so excited to be sleeping in our new bed which was assembled today and looks very inviting. 
Thank you Kingfisher Furniture. 
Kim & Mike"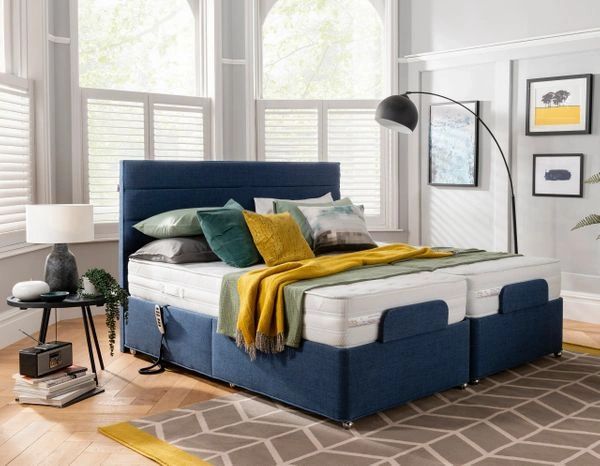 Hestia Motion Mirage.
"I would like to thank Nina for all her help &advice to help choose the right beds for myself & my husband. The men who delivered them was very polite & helpful. The beds are excellent and a comfortable night's sleep Thank you John &Rita Shaw Sheffield."
Kingfisher Furniture MiBed.
"I had never used Kingfisher furniture before, but browsing through different sites looking for an electric bed, I came across a bed which I really liked. I rang and spoke to Nina and was bowled over by her friendliness and knowledge of the product. The bed was delivered today and the delivery men assembled it without any hassle. I am thrilled with the whole experience and will certainly be recommending this company to my friends and family. Thank you to all involved.
Joan Jones"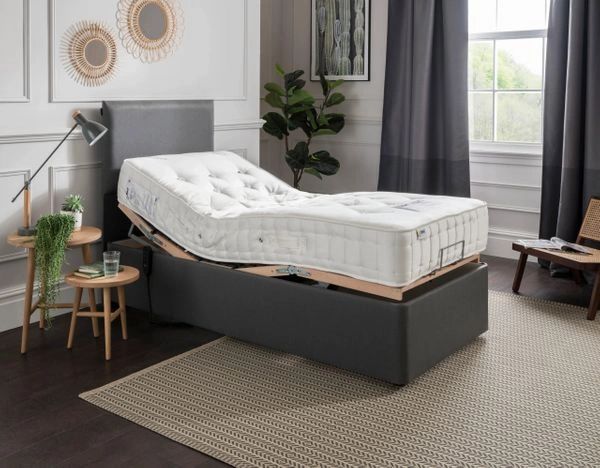 Kingfisher Furniture MiBed Holly.
"Dear Nina
Thank you for your excellent service. The two mattresses that we ordered are wonderful.  As well as giving us competent advice you kept us informed of all developments during the time of lockdown which was reassuring to us.  Once again, thank you, and we would not hesitate to recommend your services to others.
David and Beryl Stafford"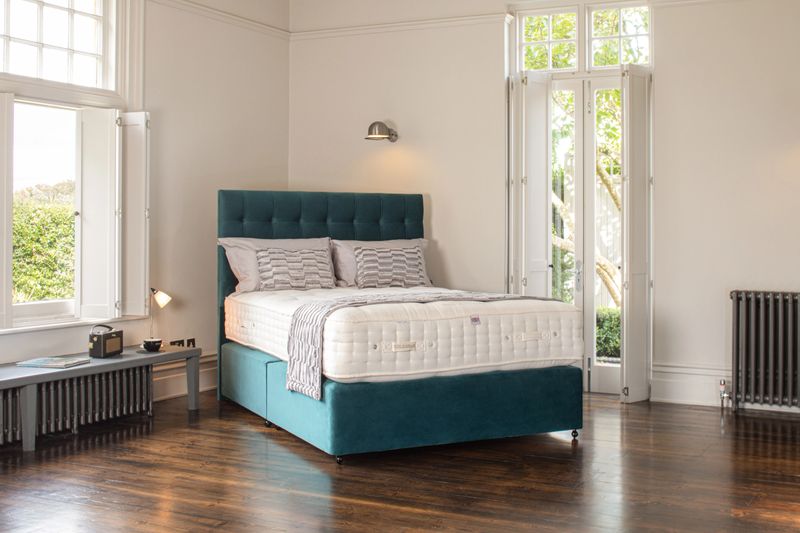 Millbrook Beds.
"Kingfisher
      Thank you for my new bed, delivered early and the best nights sleep in years everything is perfect. The mechanic was very good all done in no time.
       Thank you well worth it
 Keith Harrison"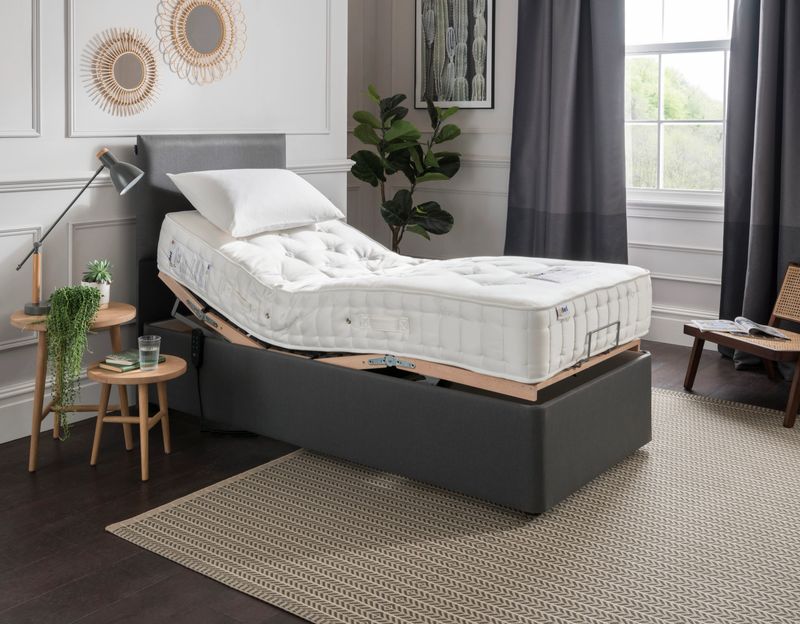 Kingfisher MiBed Holly.
"Good morning Nina,
As a retired Nursing Sister in the NHS, I know the recuperative powers of a good night's rest. Seven years into my retirement and I now have my own list of health problems, including Osteoarthritis. I've been shielding since March, only venturing out to visit the Doctor, Dentist and to the Vet as the oldest of my three Pugs, 10 yr old Lolly, unfortunately had to be put to sleep in July. So myself and my other two Pugs are still missing her and missing our daily walks. My son, who lives in Selly Oak, gave me a lovely cash gift for my birthday as he knew I was looking for a new bed which was delivered the day after my 71st. He was amused by the fact that I'd been looking online at adjustable beds and found what I wanted not far from where he lives. Your colleagues, Jason and Jordan were very pleasant and professional which was reassuring during this awful Pandemic. I'm very pleased with my new bed and I know it will help in managing my arthritis. Take care, with warm regards,
Margaret Phillip's"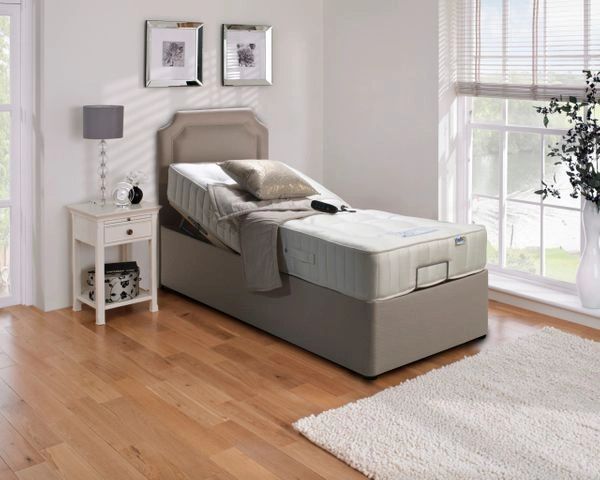 MiBed Zelda.
"Needing to purchase a sofa bed during lockdown was a daunting prospect. However, having received fabric samples from the manufacturer the next step was to find a supplier. After viewing websites we decided to purchase from Kingfisher Furniture. This was a great decision. Having placed the order online we received a telephone call and later a progress call. The sofa bed was delivered within the promised time scale and again followed up with another call. It has been a pleasure to do business with such a friendly, efficient company and I would thoroughly recommend Kingfisher Furniture.
Jean Craig"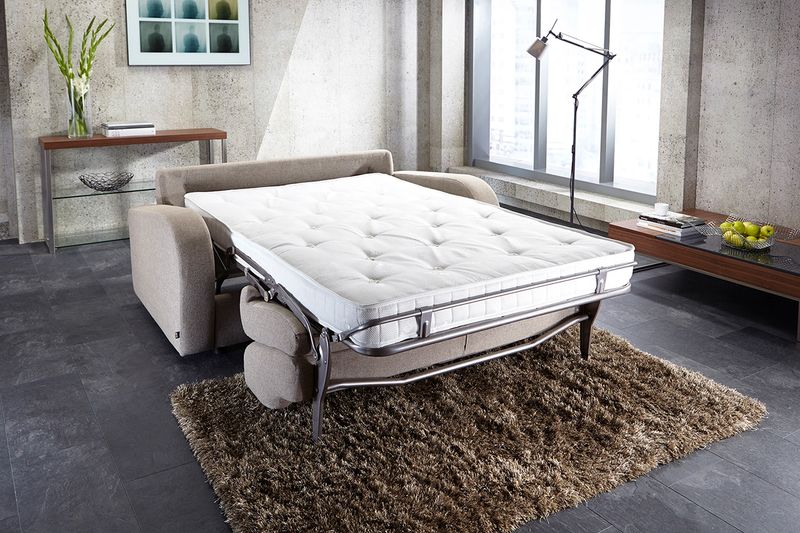 JayBe Retro Sofa Bed.
"Hi Nina
We are absolutely delighted with the service that we have received from Nina at Kingfisher furniture.  She rang when she said that she would, was extremely knowledgeable about the beds and mattresses and sent all the information when she said that she would.  I would not hesitate to recommend this company and in particular Nina who was never pushy but always jolly, friendly and efficient.
Kindest regards and Merry Christmas
Sue"
Hestia Motion Mirage Natural.
"Hi Nina
The bed has come and everything went well.
Thank you for your attention and service.
Kind Regards
Richard Arnold"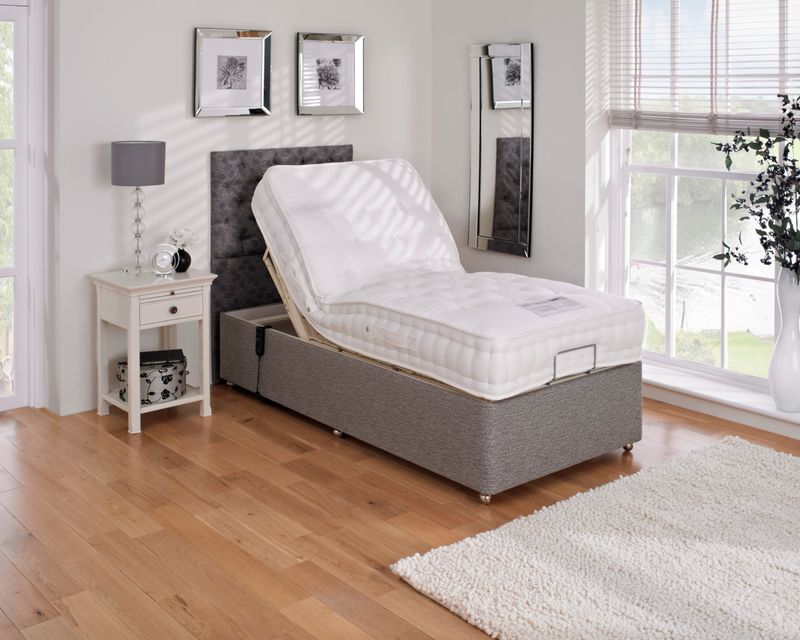 Kingfisher MiBed Holly.
"Following what was a very difficult period my parent's decided to invest in a new bed and after doing some research we decided on Kingfisher as the company and the 5ft King Size Dual MiBed Poppy Soft Medium 1000ct Pocket Sprung Electric Adjustable Bed. The bed was needed as quickly as possible. We spoke on the phone with Nina who talked us through everything and without hesitation my parents bought the bed over the phone. 
Nina has been excellent and provided superb customer service and communication throughout and the bed arrived in perfect condition in only about 3 weeks. The delivery guys were also excellent and very respectful. They've only had the bed a couple of nights but already know it was worth the investment and it helps my dad get out of bed easier and will hopefully be future proof for both mum and dad, dad's also loving watching Netflix in bed with the back raised up! 
Can't thank Nina enough for keeping me updated throughout, even on a Sunday when she wasn't in work but I had a bit of a panic when 2nd Lockdown happened and I sent a text message. I was immediately reassured by Nina who responded straight away and informed that there would not be any delays, infact Nina was able to update the bed would arrive the following Thursday.
Would definitely recommend this company, can't thank Nina enough. 
Regards, Anne Hale, West Yorkshire"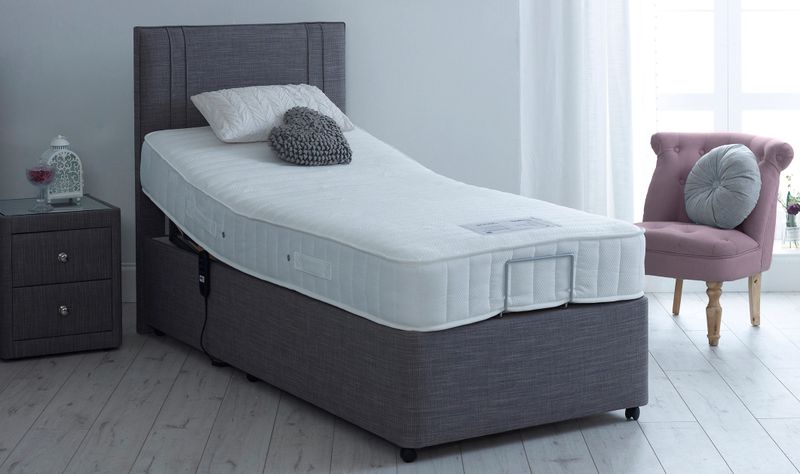 Kingfisher MiBed.
"The customer service I received from Nina and the team was second to none. From choosing the bed in the shop to delivery - I had a first class experience. I was expertly guided on what bed suited my needs and then kept up to date all the way along my beds delivery. I've had my bed for a year now and it's been an absolute dream to sleep in. Thank you all once again. An overwhelmingly positive experience.
Rhidian "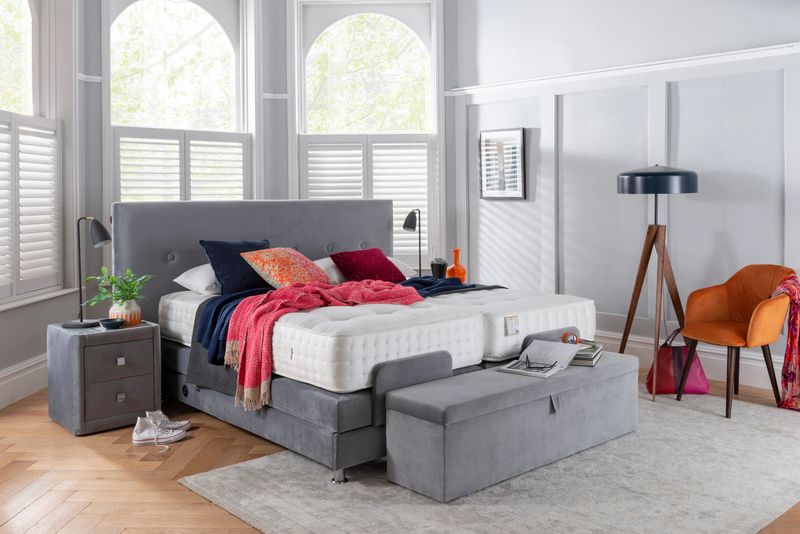 Hestia Motion Salisbury.
"A big thank you for the advice /delivery and follow up service you provided. I was looking for a life style bed. Adjustable with a good mattress, with the massage facility. During restricted times it was difficult to actually test one or two to see which would suit my needs. We ended  up with your advice on an MIBED elite superking size twin bed frames and a ORFORD 1200ct pocket sprung mattresses. I was suffering from back and muscle pains. With a 20 minute massage before getting up it have relieved the pains and seems to make me feel more active. I can only say I would advise everyone to try an adjustable bed as a life style change. They are not only for disabled people but as a lifstyle sleeping and massage aid. The Zero position which was developed for astronauts is only one advantage i would recommend plus a morning massage. Thank you again Nina and MIBED 
Gary Smith East York's."

Customers Image. 
MiBed Elite Adjustable Bed.
"Good morning Nina. Just to say everything is great. Big thankyou to you for all your help and understanding plus a thankyou to the delivery guys. I will definitely recommend kingfisher should any of my disabled friends require such a bed. Take care.keep well. 
Regards Brian and June button."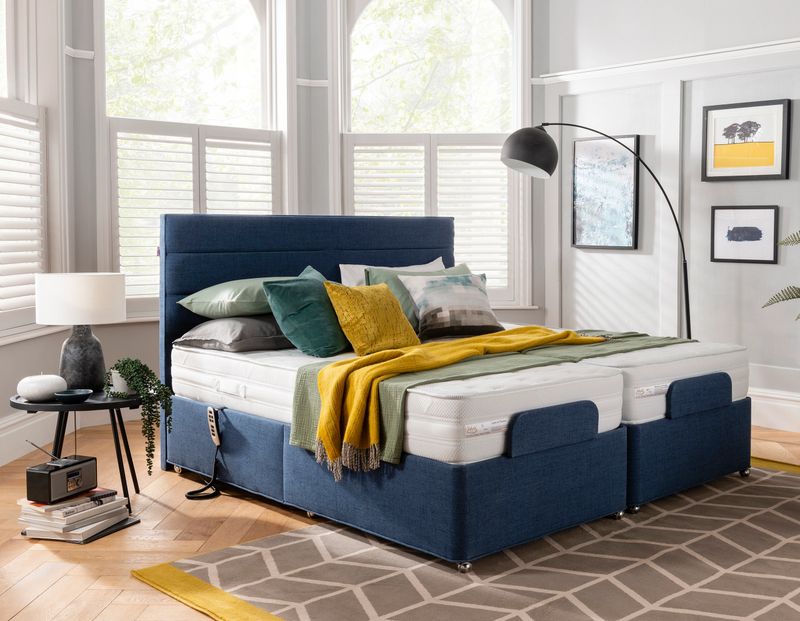 Hestia Mirage Adjustable Bed.
"I would like to thank Nina for all her help and guidance when purchasing my MiBed Holly. I did not know anything about adjustable beds but having discussed my requirements with her and following the expert advice given enabled me to make the right choice. I am so pleased that following her recommendations I choose the Holly, as I explained to her, I had been using a top-quality mattress, in my opinion the mattress on the Holly feels equally as comfortable, the ability to raise the head end of the bed has helped me get a much-improved night's sleep. Before making this purchase, I was having to sleep with 6 pillows to ease my symptoms, I am now managing with 2 pillows. It was refreshing to deal with a company such as Kingfisher Furniture and receive sound honest advice. The delivery personnel from MiBed were extremely helpful and explained everything I needed to know about the product
Thanks again
Alan Crabb"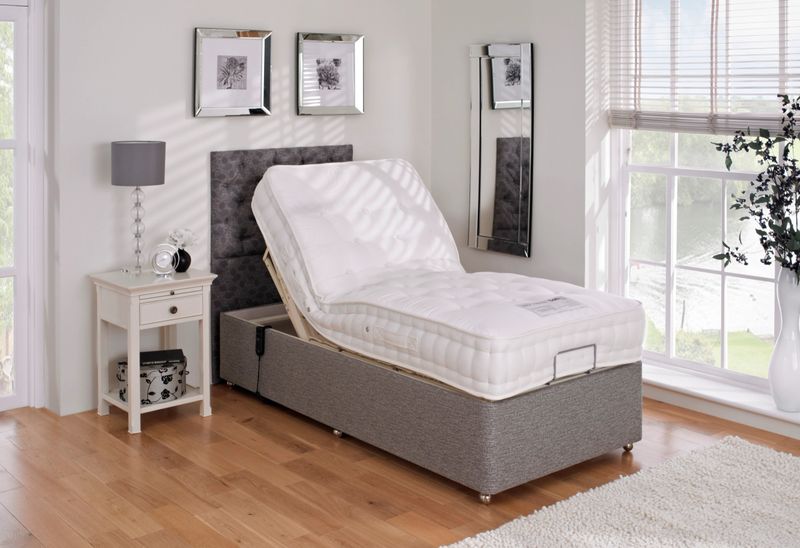 MiBed Holly Adjustable Bed.
"Hi all,
Just wanted to say how pleased we are with the Millbrook Perfect 3000 (delivered September 2020) and the whole experience of buying from Kingfisher Furniture.

From the start of the process when we contacted Kingfisher and spoke to Nina it was a brilliant and stress free purchase. We had decided on a Millbrook bed before contacting Kingfisher (we had our previous one for 20 years) and Nina was able to guide us expertly through to our choice of bed: very useful given that (with Covid) we were unable to visit the showroom. We live in Cardiff so the advice was very useful. Nina and Mark kept us updated regularly on delivery and when the bed arrived, the delivery men were first class, polite at all times and wearing covers over their shoes when assembling the bed.

The bed was extremely comfortable from day one and the headboard and material covering are very good quality. The whole kingsize bed looks amazing and gives an excellent night's sleep and we really appreciate the advice from Nina in helping us choose this bed. Nina exceeded all expectations for customer service and was outstanding with her help.  I can recommend this bed to anyone interested in a high quality bed built to last and recommend using Kingfisher to anyone interested in purchasing a premium bed looking for expert advice.

Paul and Julie Rees"

Customers own photo.
MillBrook Perfect 3000 Divan.
"Hi Nina,
I would just like to thank you for all of your help. From choosing the right bed and mattress to suit my needs, right through to delivery and installation. I would have no hesitation in recommending yourself and kingfisher furniture to anyone looking to purchase a bed.
Thanks again.
Phil Owen"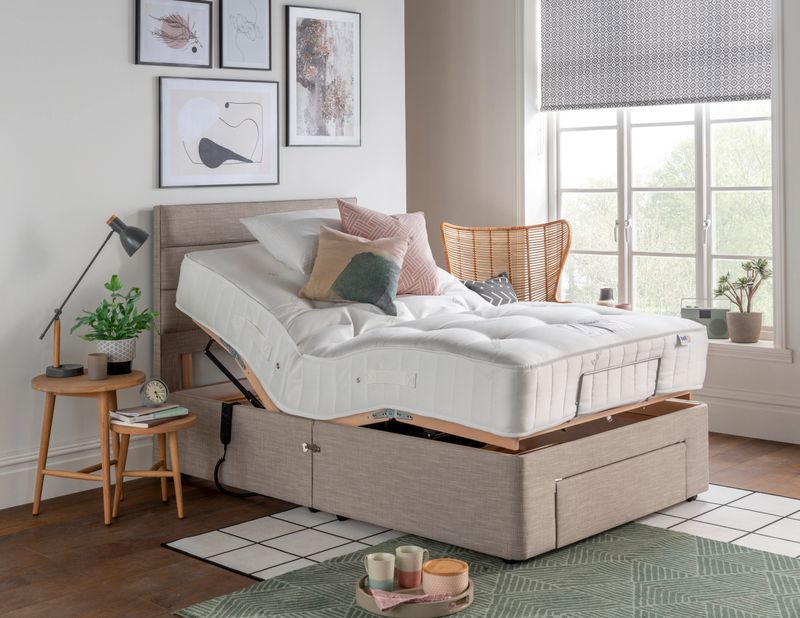 MiBed Kingston Adjustable Bed.
"Dear Nina, Thank you so much for the care and consideration you have shown  to me. Nothing has been to much bother and I have always prompt  attention. Thank you,too, to the delivery guys they were great.Nothing being too much bother.  Thanks once again 
J. JOHNSON"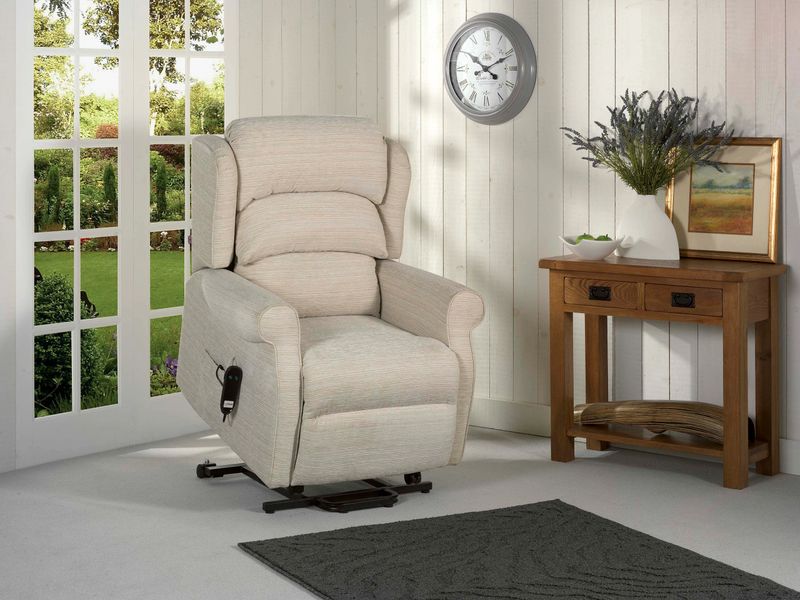 MiBed Adjustable Bed & MiChair Riser Recliner.
" Hi Nina
I want to let you know my Mother is very pleased with her new bed and that she is finding the new mattress extremely comfortable and she is happy not wanting to get up in the morning.
Thank you
Steve Brissenden"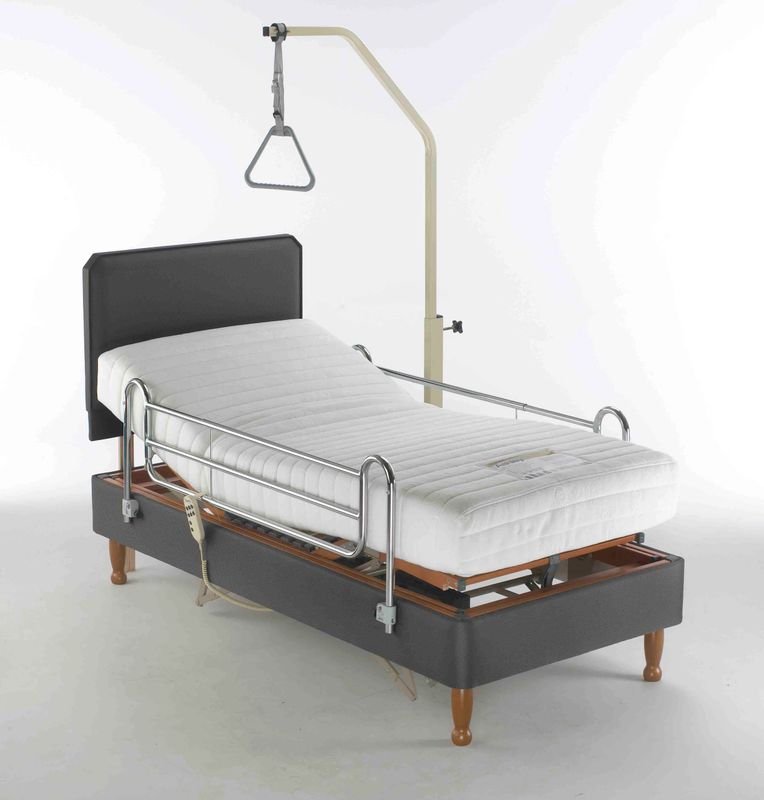 MiBed High Low Adjustable Bed.
"Hi Kingfisher Furniture,
We would like to thank you for your help and honest opinion on our purchase of a 5ft king size Sherborne Dorchester adjustable bed fitted with elegance 2000 mattresses, the whole package is 5 star quality and comfort, the delivery team arrived on the arranged time, the fitters were very professional, neat and tidy and also very respectful of our property.
Pete & Pam Chatham, Kent"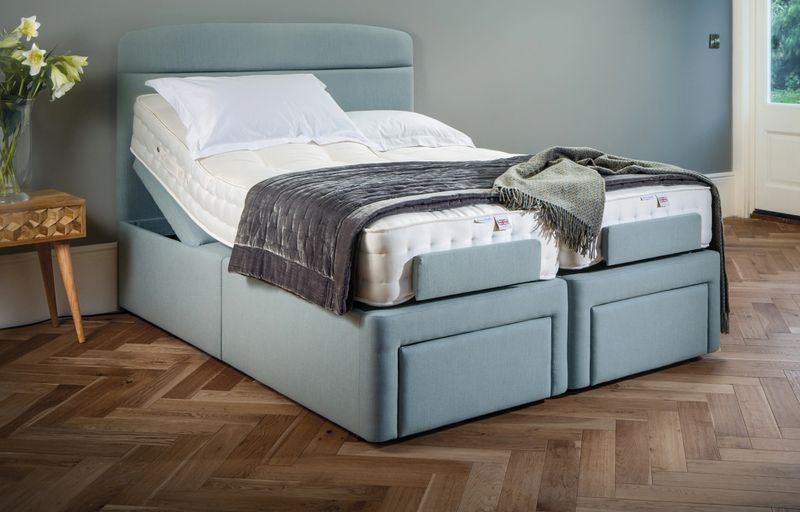 Sherborne Adjustable Bed.
To read more of our customers feedback, please click here.
We love to hear how our customers feel about our service and products, please email any feedback to info@kingfisherfurniture.co.uk