Kingfisher Furniture Are Committed To Providing The Highest Standard In Customer Service.
This is what some of our customers are saying about their shopping experience with us at Kingfisher Furniture:
"Following what was a very difficult period my parent's decided to invest in a new bed and after doing some research we decided on Kingfisher as the company and the 5ft King Size Dual MiBed Poppy Soft Medium 1000ct Pocket Sprung Electric Adjustable Bed. The bed was needed as quickly as possible. We spoke on the phone with Nina who talked us through everything and without hesitation my parents bought the bed over the phone. 
Nina has been excellent and provided superb customer service and communication throughout and the bed arrived in perfect condition in only about 3 weeks. The delivery guys were also excellent and very respectful. They've only had the bed a couple of nights but already know it was worth the investment and it helps my dad get out of bed easier and will hopefully be future proof for both mum and dad, dad's also loving watching Netflix in bed with the back raised up! 
Can't thank Nina enough for keeping me updated throughout, even on a Sunday when she wasn't in work but I had a bit of a panic when 2nd Lockdown happened and I sent a text message. I was immediately reassured by Nina who responded straight away and informed that there would not be any delays, infact Nina was able to update the bed would arrive the following Thursday.
Would definitely recommend this company, can't thank Nina enough. 
Regards, Anne Hale, West Yorkshire"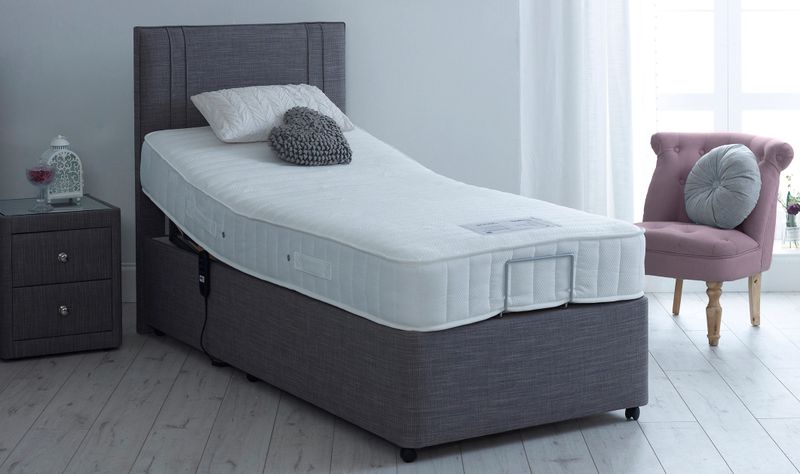 Kingfisher MiBed. November 2020.
"The customer service I received from Nina and the team was second to none. From choosing the bed in the shop to delivery - I had a first class experience. I was expertly guided on what bed suited my needs and then kept up to date all the way along my beds delivery. I've had my bed for a year now and it's been an absolute dream to sleep in. Thank you all once again. An overwhelmingly positive experience.
Rhidian "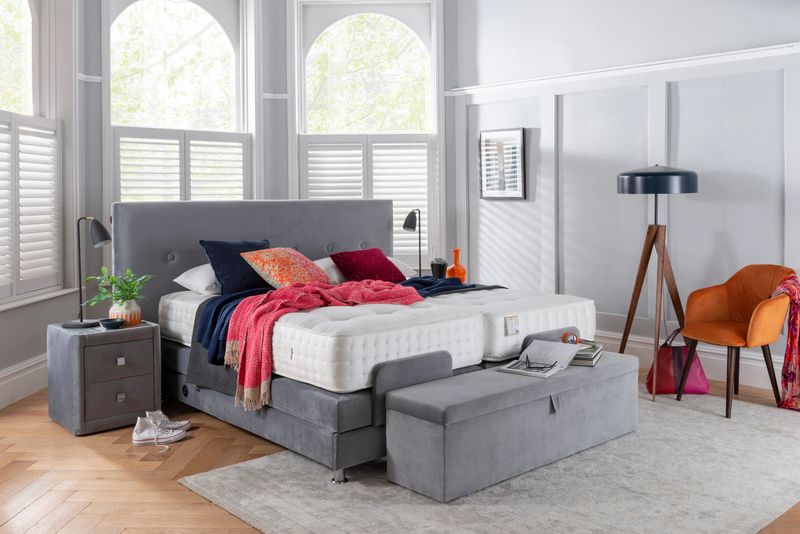 Hestia Motion Salisbury. November 2020.
"A big thank you for the advice /delivery and follow up service you provided. I was looking for a life style bed. Adjustable with a good mattress, with the massage facility. During restricted times it was difficult to actually test one or two to see which would suit my needs. We ended  up with your advice on an MIBED elite superking size twin bed frames and a ORFORD 1200ct pocket sprung mattresses. I was suffering from back and muscle pains. With a 20 minute massage before getting up it have relieved the pains and seems to make me feel more active. I can only say I would advise everyone to try an adjustable bed as a life style change. They are not only for disabled people but as a lifstyle sleeping and massage aid. The Zero position which was developed for astronauts is only one advantage i would recommend plus a morning massage. Thank you again Nina and MIBED 
Gary Smith East York's."

Customers Image. 
MiBed Elite Adjustable Bed. November 2020.
"Good morning Nina. Just to say everything is great. Big thankyou to you for all your help and understanding plus a thankyou to the delivery guys. I will definitely recommend kingfisher should any of my disabled friends require such a bed. Take care.keep well. 
Regards Brian and June button."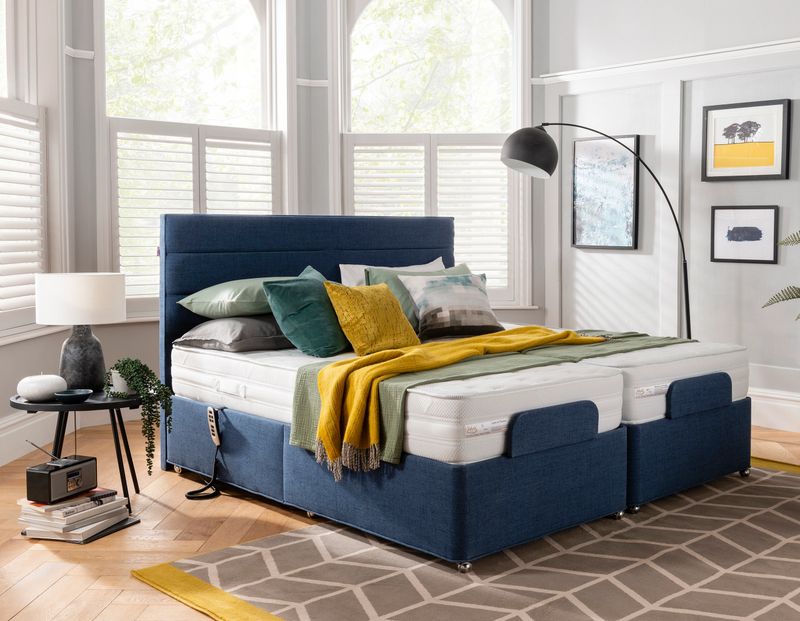 Hestia Mirage Adjustable Bed. November 2020.
"I would like to thank Nina for all her help and guidance when purchasing my MiBed Holly. I did not know anything about adjustable beds but having discussed my requirements with her and following the expert advice given enabled me to make the right choice. I am so pleased that following her recommendations I choose the Holly, as I explained to her, I had been using a top-quality mattress, in my opinion the mattress on the Holly feels equally as comfortable, the ability to raise the head end of the bed has helped me get a much-improved night's sleep. Before making this purchase, I was having to sleep with 6 pillows to ease my symptoms, I am now managing with 2 pillows. It was refreshing to deal with a company such as Kingfisher Furniture and receive sound honest advice. The delivery personnel from MiBed were extremely helpful and explained everything I needed to know about the product
Thanks again
Alan Crabb"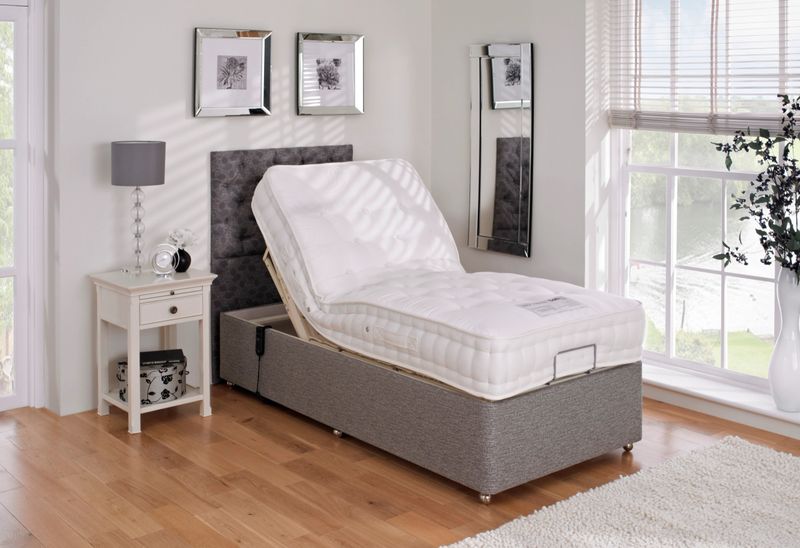 MiBed Holly Adjustable Bed. November 2020.
"Hi all,
Just wanted to say how pleased we are with the Millbrook Perfect 3000 (delivered September 2020) and the whole experience of buying from Kingfisher Furniture.

From the start of the process when we contacted Kingfisher and spoke to Nina it was a brilliant and stress free purchase. We had decided on a Millbrook bed before contacting Kingfisher (we had our previous one for 20 years) and Nina was able to guide us expertly through to our choice of bed: very useful given that (with Covid) we were unable to visit the showroom. We live in Cardiff so the advice was very useful. Nina and Mark kept us updated regularly on delivery and when the bed arrived, the delivery men were first class, polite at all times and wearing covers over their shoes when assembling the bed.

The bed was extremely comfortable from day one and the headboard and material covering are very good quality. The whole kingsize bed looks amazing and gives an excellent night's sleep and we really appreciate the advice from Nina in helping us choose this bed. Nina exceeded all expectations for customer service and was outstanding with her help.  I can recommend this bed to anyone interested in a high quality bed built to last and recommend using Kingfisher to anyone interested in purchasing a premium bed looking for expert advice.

Paul and Julie Rees"

Customers own photo.
MillBrook Perfect 3000 Divan. October 2020.
"Hi Nina,
I would just like to thank you for all of your help. From choosing the right bed and mattress to suit my needs, right through to delivery and installation. I would have no hesitation in recommending yourself and kingfisher furniture to anyone looking to purchase a bed.
Thanks again.
Phil Owen"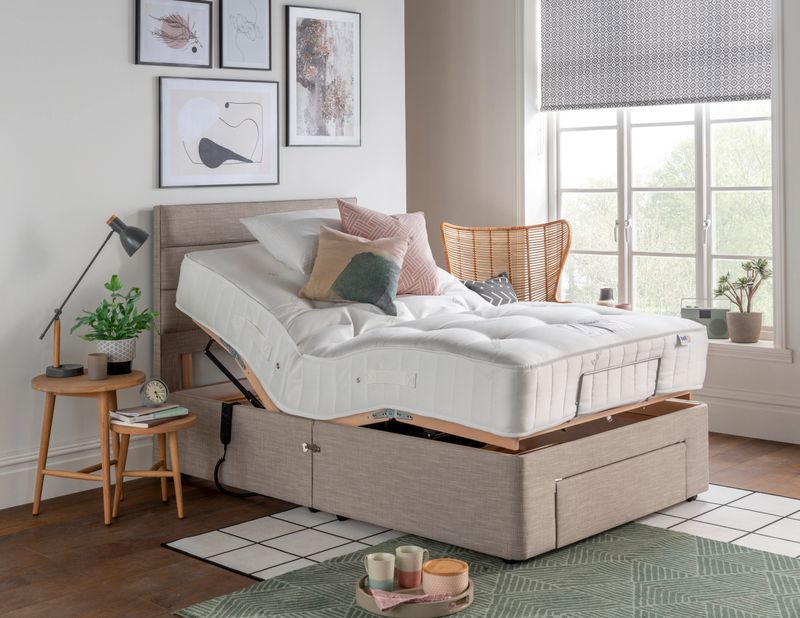 MiBed Kingston Adjustable Bed. October 2020.
"Dear Nina, Thank you so much for the care and consideration you have shown  to me. Nothing has been to much bother and I have always prompt  attention. Thank you,too, to the delivery guys they were great.Nothing being too much bother.  Thanks once again 
J. JOHNSON"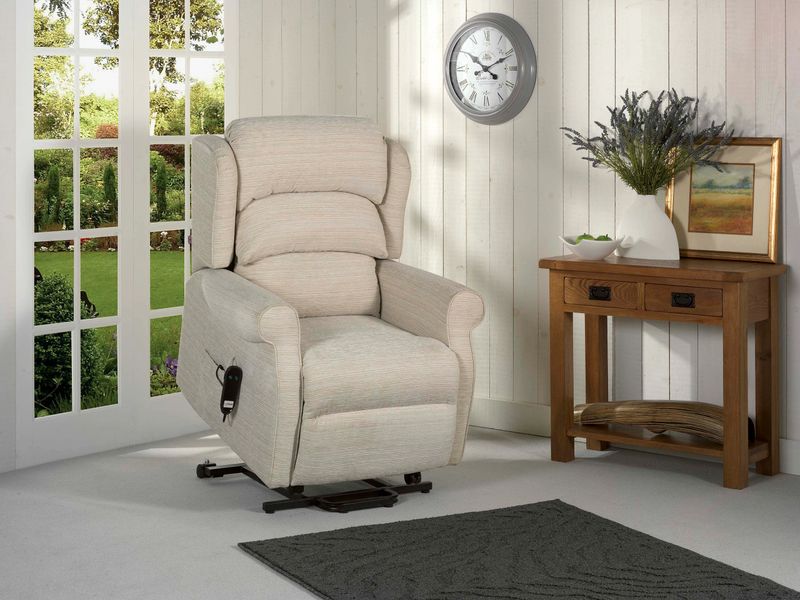 MiBed Adjustable Bed & MiChair Riser Recliner. October 2020.
" Hi Nina
I want to let you know my Mother is very pleased with her new bed and that she is finding the new mattress extremely comfortable and she is happy not wanting to get up in the morning.
Thank you
Steve Brissenden"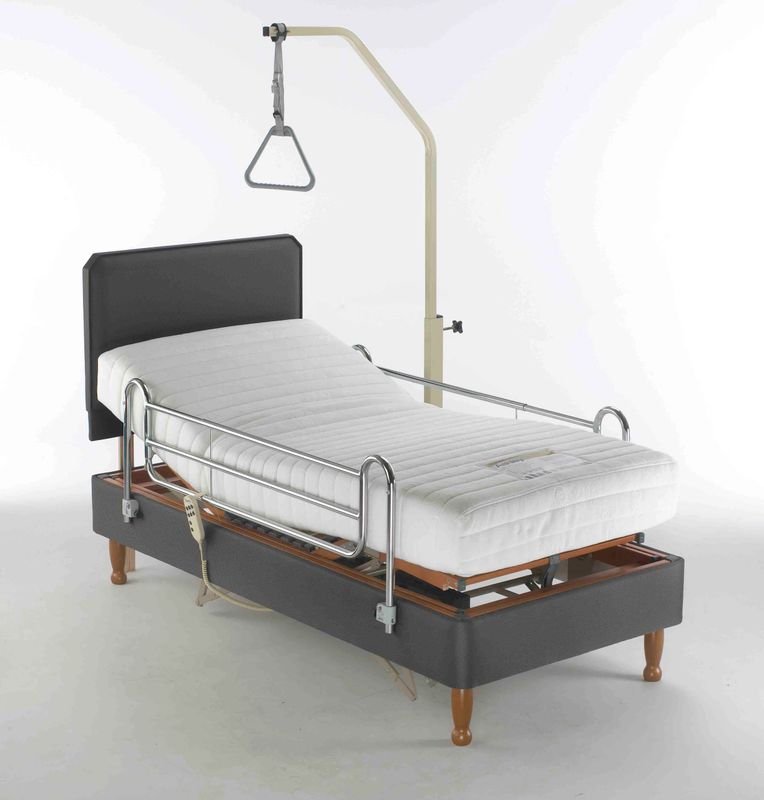 MiBed High Low Adjustable Bed. October 2020.
"Hi Kingfisher Furniture,
We would like to thank you for your help and honest opinion on our purchase of a 5ft king size Sherborne Dorchester adjustable bed fitted with elegance 2000 mattresses, the whole package is 5 star quality and comfort, the delivery team arrived on the arranged time, the fitters were very professional, neat and tidy and also very respectful of our property.
Pete & Pam Chatham, Kent"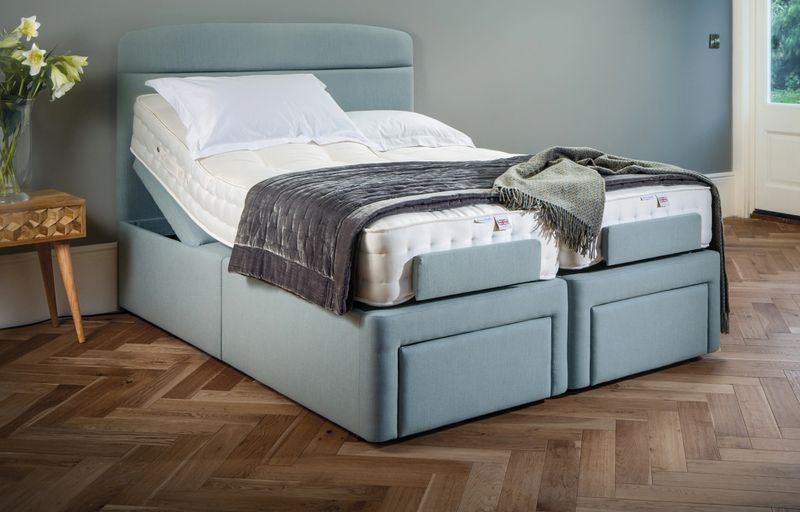 Sherborne Adjustable Bed. October 2020.
To read more of our customers feedback, please click here.
We love to hear how our customers feel about our service and products, please email any feedback to info@kingfisherfurniture.co.uk