Protect-A-Bed Cotton Luxury Waterproof 2 in 1 Fitted Sheet & Mattress Protector - Naturals Collection
After Investing In A New Mattress It Is Important To Protect It And This Two In One Mattress Protector And Fitted Sheet Is Perfect.
The Protect-A-Bed Cotton Two In One Mattress Protector And Fitted Sheet Is Guaranteed For Twelve Years.
The Cotton is part of the Protect-A-Bed Naturals Collection.
It is fully waterproof, soft to the touch, hypoallergenic and helps with temperature regulation. 
It will also block dust mites and allergens from entering your mattress.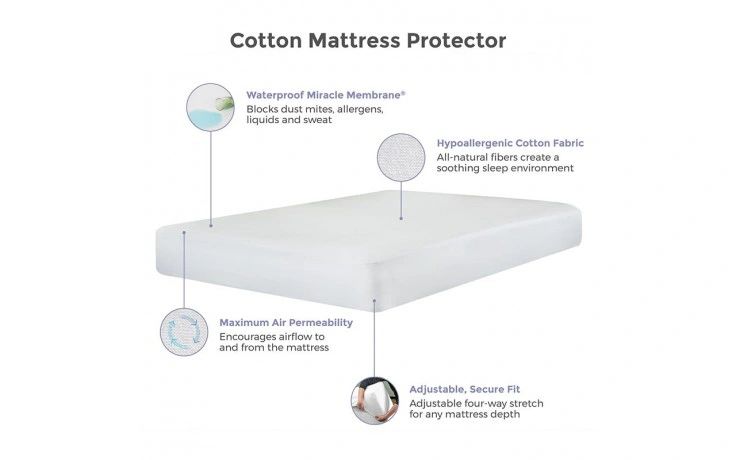 The Cotton Mattress Protector is a fitted sheet style protector featuring all-natural cotton fibres and are fully elasticated.
It is a snug fit and easily removable fitted sheet-style mattress protector which stretches to fit the mattress securely.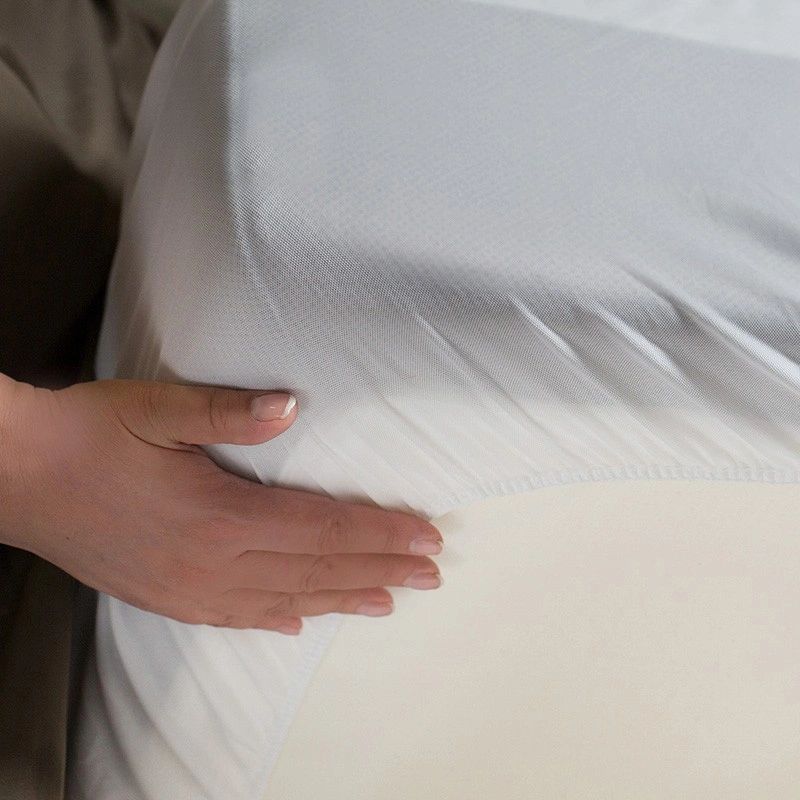 Cotton is a natural fibre and is celebrated for its comfort, breathability, and hypoallergenic properties.
Cotton is soft and versatile, but also resilient, making it easy to care for. 
The waterproof Cotton Mattress Protector features Protect-A-Bed's unique Miracle Membrane®, which keeps your mattress free of spills and stains while remaining cool and comfortable to sleep on.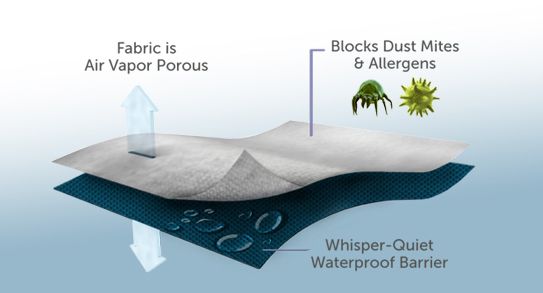 We also have specially made mattress protectors that fit our adjustable beds.
Adjustable beds are 200cm long whereas a standard bed size is 190cm so if you are ordering one for your adjustable bed please make sure you choose the 200cm long sheets.
All of the mattress protector sizes can accommodate mattresses up to 13 inches deep.
These are machine washable at up to 60 degrees.
Protect-A-Bed mattress protectors are Good Housekeeping Institute tried, tested and warranted to give you peace of mind.