Medium Feel Emma Mattress - Girls Children's Mattress By Airsprung
This mattress from Airsprung will look amazing in your girls bedroom.
It is available as a 2ft 6 small single and a 3ft single and is made in the UK.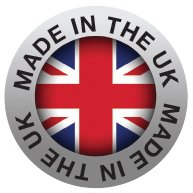 The Emma mattress features patchworks of 'up-to-the-minute' pastel colours of pink, blue and green. 
The decorated tiny sketched flowers, coupled with a shocking raspberry pink border makes this mattress very pleasing to the eye. 
The core of the mattress is made using the supportive Airsprung Supercoil® spring unit, giving just the right amount of support just where it's needed.
Layers of soft fillings top the spring unit offering excellent cushioning to aid better sleep. 
This mattress is designed without the need to turn, however we do recommend that you rotate the mattress head to foot on a regular basis for even wear.
The mattress is guaranteed for one year.
It is a no turn mattress and just requires turning.

Specifications:
Springs - 5.5" x 12.5 gauge Supercoil unframed spring unit.
Upholstery - Soft white polyester fillings.

Finishing - Panel quilted finish.

Border - 17cm Stitchbond.

Ticking - Attractive stitchbond print cover.
This mattress comes with a free of charge two man room of choice delivery within 14 working days.  

Mattress Dimensions

Small Single - 2ft 6 x 6ft3 - 75cm x 190cm 

Single - 3ft x 6ft3 - 90cm x 190cm