Millbrook Fast Track 5ft King Size Esquire 10,000 Pocket Sprung Luxurious Hand Made Mattress Only
This Luxury Handmade In England Mattress Comes With A Free Fast Track Delivery!
Your New Hand Made Mattress Will Be Delivered Within 2 - 4 Working Days With Our Free Fast Track Delivery.
If you are in no hurry for your mattress, this mattress is available in all sizes on our white glove delivery service, please click here to view.
The luxurious hand made in England top of the range Millbrook Beds Esquire mattress has 10,000 hand nested pocket springs for the ultimate in support.
The mattress has 2000 full size pocket springs, which are arranged in two layers with an additional 8000 body contouring smaller comfort pocket springs.
It is finished with traditional hand side stitching with a sumptuous viscose cotton cover, the inside of the mattress is filled with luxurious and temperature regulating Fine English Cotton  , Locally Sourced Hampshire Wool, Moisture Controlling Silk, Luxurious Cashgora, Super Soft Bamboo And Sumptuous Pashmina for a mattress like no other.
The mattress has a depth of 14 inches, 36 cm.
No chemicals are used in either the cover or fillings of this mattress.
Guarantee
This mattress is guaranteed by Millbrook for ten years.

Mattress Protector & Sheet.

To protect your new luxury mattress this mattress comes with a FREE luxury Signature Protect-A-Bed two in one waterproof mattress protector and fitted sheet which is worth £97.99 and will automatically be added to your order.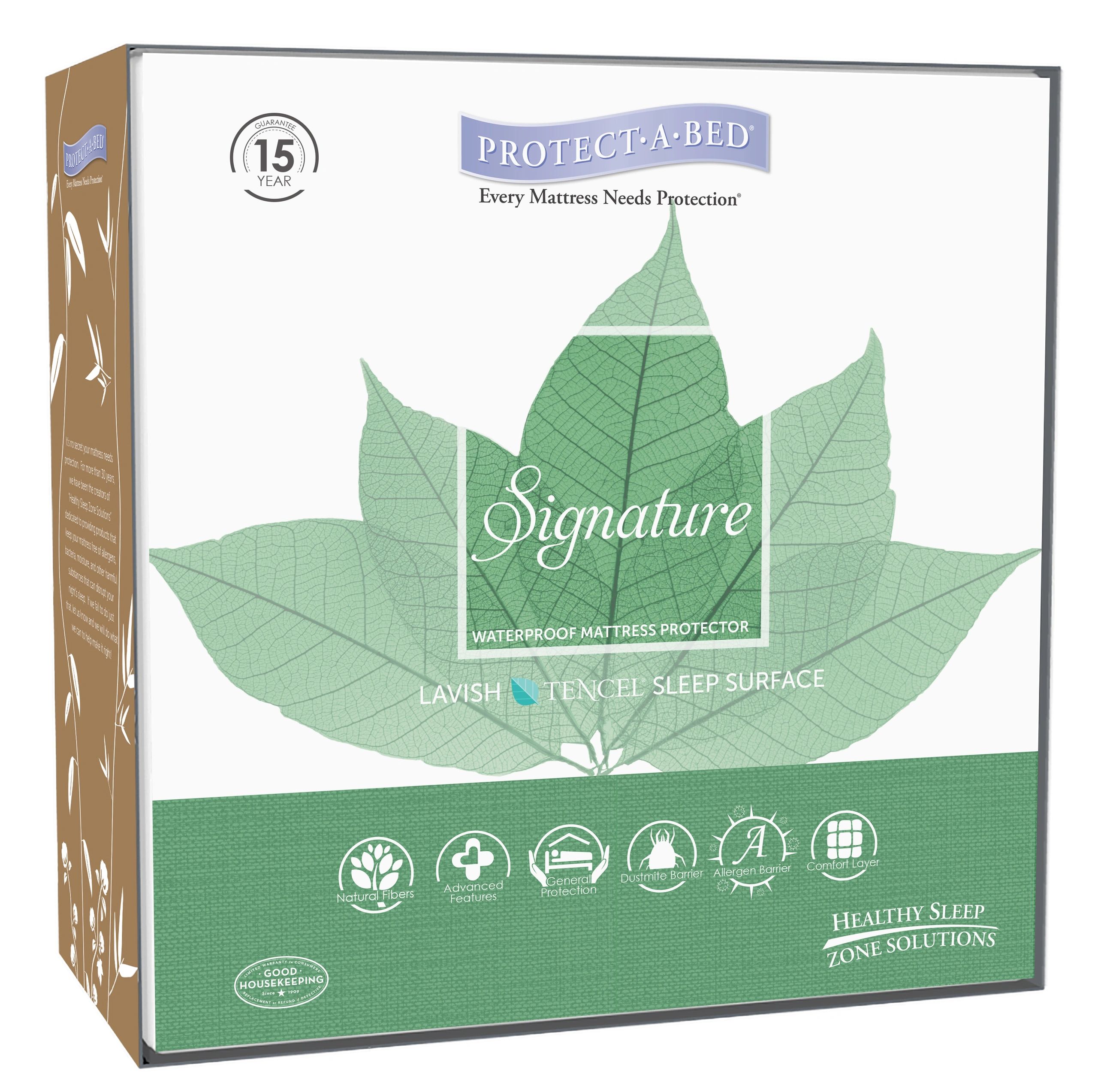 These mattress protectors are waterproof but breathable and are guaranteed for 15 years.
The Signature is part of the Protect-A-Bed Naturals Collection and is made from botanic eco friendly Tencel fibre.
Tencel® Fiber is derived from wood, a renewable resource, and farmed from responsibly managed forests across the world.
Due to its botanic nature, there are numerous natural benefits gained from sleeping with Tencel® products.
The Tencel jacquard knit top surface is made from natural wood fibers with soft, smooth fibers for sensitive skin, and is hypoallergenic, moisture-wicking, and inhibits bacteria growth.
It is fully waterproof, soft to the touch, hypoallergenic and helps with temperature regulation. 
It is a snug fit and easily removable fitted sheet-style mattress protector which stretches to fit the mattress securely.
The mattress protector will arrive separately from your mattress.
Dimensions.
The mattress has a depth of 36 cm, 14 inches and is a 150 cm x 200 cm standard king size.
This is for the mattress only, if you require a divan set, please click here.
Millbrook Beds have been making luxury beds since 1946 in Southampton, England and are traditionally upholstered using only the finest natural fillings.
Millbrook Beds Have Also Been Awarded The Prestigious Bed Manufacturer Of The Year By The National Bed Federation.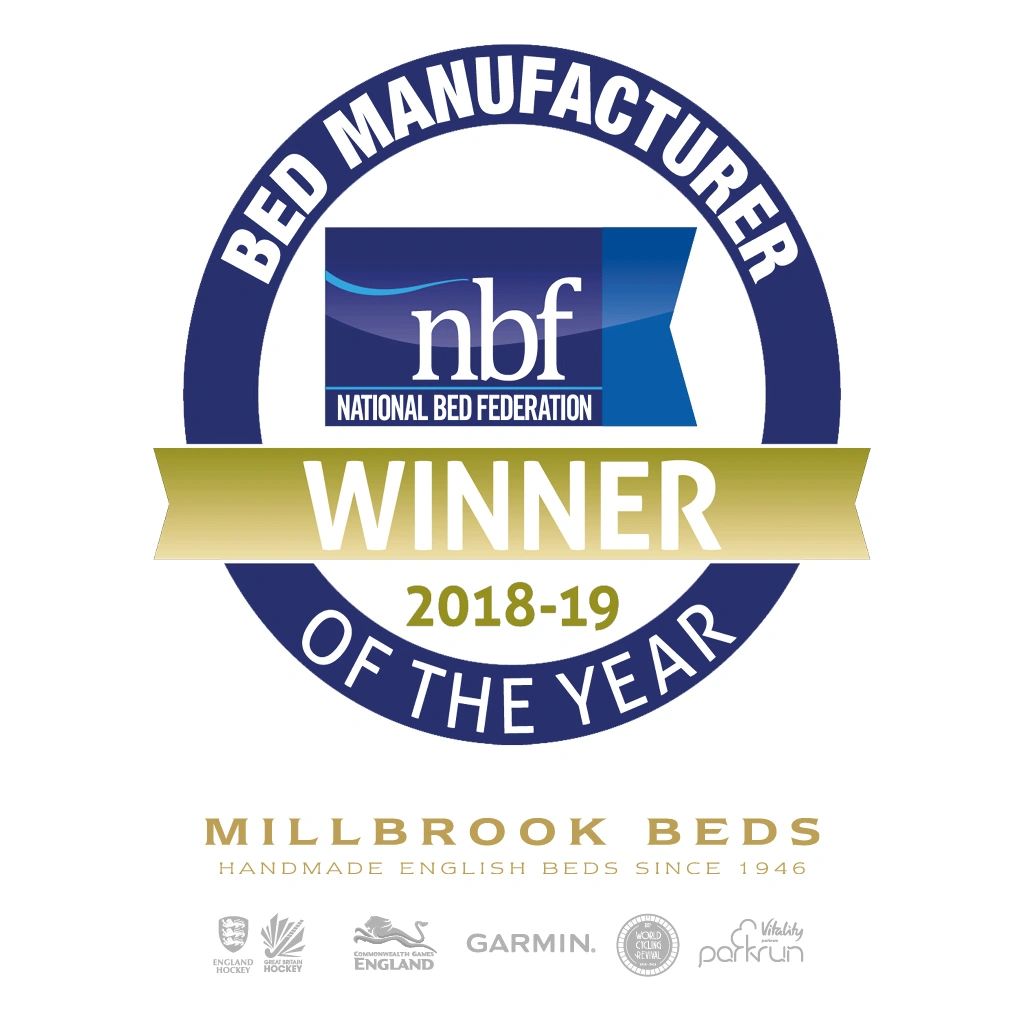 By using natural fillings such as British wool, silk, pashmina, cashmere and cotton in our mattresses, we create a mattress which is truly sumptuous and luxurious.

With the return of good craftsmanship growing, the demand for true quality is becoming more popular.

Your Millbrook bed should therefore be treasured as an investment, not only for its inherent quality, but also for the luxurious comfort you will enjoy – allowing you to awaken relaxed and refreshed.

Millbrook Beds is dedicated to the traditional British ideals of quality and craftsmanship.
From the hand-nesting of our individual pocketed springs, to our natural upholstery of sumptuous pashmina, soft silk and pure new lambs wool – every stage in the making of our beds must meet our exacting standards of timeless quality.

If you are in no hurry for your new mattress this gorgeous mattress is available as a 2ft 6 Small Single, 3ft Single, 4ft Small Double, 4ft 6 Double, 6ft Super King Size and Also Zip And Link Options, these are delivered within 2 -4 weeks.
We also have different spring counts in this mattress range from 8000 pocket springs to a mind boggling 14,000. Please call the showroom for details on 0121 445 0701.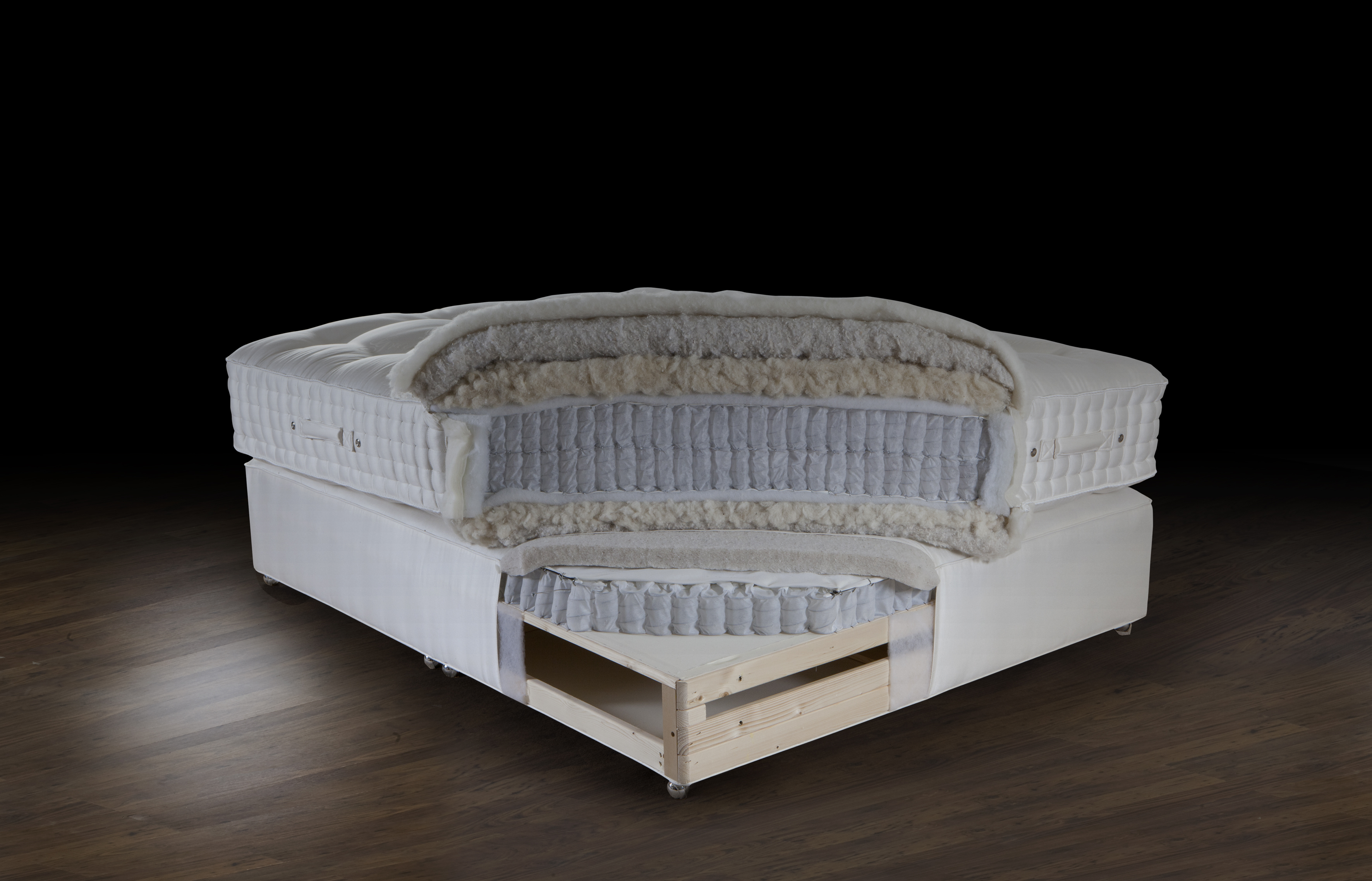 This gorgeous mattress is traditionally handmade to order in Great Britain, the Esquire 10,000 by Millbrook Beds promises a splendid night's sleep.